Airborne Wireless Network (OTC QB: ABWN) entered into a Support Agreement with GE Aviation in mid-December of 2017, one of the GE (NYSE: GE) Business Units.
ABWN anticipates that this relationship should significantly accelerate the development of ABWN's proprietary Hybrid Radio and Free-Optics Communications System that will be demo'd during the 2018 calendar year.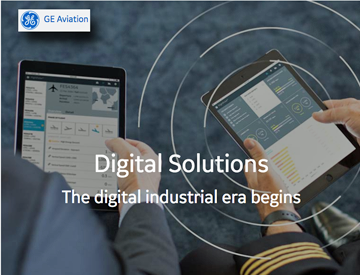 Michael Warren, CEO of ABWN, noted that this collaboration with GE Aviation should provide the highest quality of engineering support for the upcoming Hybrid Radio and Free-Optics Communications System test. The expertise provided by GE Aviation, which will arrange for tactical-grade Inertial Reference Units (IRU) with embedded GPS that can be used for heading, pointing, attitude, and stabilization for the system, should help assure a successful result.
George Kiefer, GE Aviation Product Management Executive, added that the company has provided inertial reference systems to customers for more than half a century. Tactical inertial navigation and the support of satellite communications solutions are areas of expertise for the GE team and the mission to reduce the cost of aviation connectivity and to help connect underserved markets. This is a rapidly evolving market, requiring innovative technologies to enable the future. GE product engineers stand ready to provide world-class product expertise to help Airborne Wireless successfully achieve this important testing milestone.