Globalstar, Inc. (NYSE:GSAT) will launch a new compression service for the satellite industry—this effort will include rolling out compression services developed by Yippy, Inc. (OTCMKTS:YIPI) to Globalstar's subscribers as well as providing this technology to other MSS providers and FSS operators.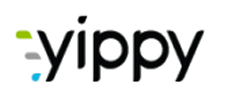 Yippy provides a leading compression technology platform that serves to significantly decrease load times for Internet data sessions and document retrieval services from corporate intranets. The technology allows for the loading of web page content in seconds as opposed to minutes with many satellite devices. Using the Yippy EASE 360 platform, the service enhances the customer experience and enables downloads and uploads to be completed faster while maintaining a secure connection and reducing critical overhead on satellite networks.
The compression technology has completed extensive qualification testing and verification and has recently concluded production level testing for Globalstar's second generation network using the Hughes Network System radio access network and Ericsson core network. Other service providers will also have the ability to embed the technology into their respective networks starting this year.
Jay Monroe, the CEO of Globalstar, indicated that the rollout of this effort has been a major initiative for his company's satellite operations teams and last year the firm provided the service on a trial basis. After months of rigorous testing, the conclusion is that Yippy's platform provides subscribers with a greatly enhanced data service experience. Additionally, this technology can be used by operators throughout the satellite industry and the company will with other providers to integrate this technology into their platforms.
Richard Granville, the CEO of Yippy Inc. added that satellite bandwidth is a finite asset, and most satellite providers have an immediate need to reduce bandwidth overhead per subscriber across their networks. This compression technology does just that and is production ready for immediate consumption. The typical internet website page downstream has now ballooned to more than 3 MB and has been growing materially. Satellite executives could not have forecast the extreme rise in concurrent user bandwidth utilization. Even with the launch of enhanced satellites with expanded capacity, compression will prove to be a vital asset to help meet subscriber usage demands. This is not only true of commercial operators but also of government and military satellite networks.