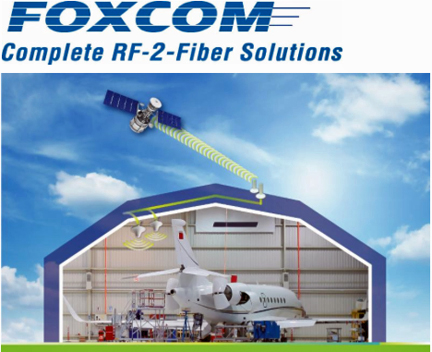 Just released by Foxcom is their new compact, coax-based, Iridium repeater system, the latest in the firm's range of Iridium and GPS repeaters.
This Iridium repeater is used for short distances between outdoor and indoor antennas, such as when used in an aircraft hangar. The cost of the coax-based kit is significantly lower than that of the optical version. The new coaxial repeater system merges the ODU and IDU into one combined unit removing the optical fiber interfaces. The single IP65 repeater unit is roof-mounted and comes as a kit with antenna set and the required cabling.
Iridium repeaters are used in a wide range of applications, including underground civil defense/military bunkers, oil rigs/ships, large buildings and any other underground facilities.