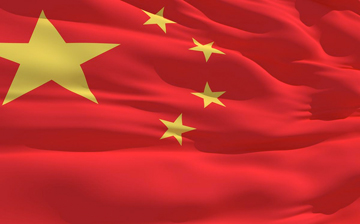 A new generation of Chinese quick-response rockets will be entering commercial use in 2017, according to a report in the People's Daily online infosite.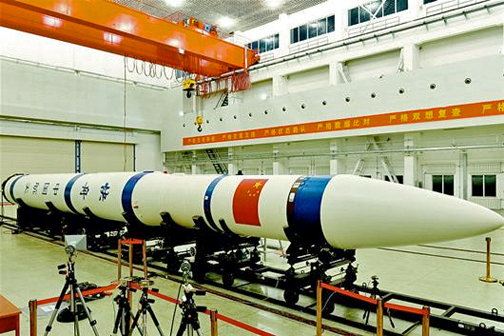 The news story, written by Yuan Can, relates that this information was passed along by a scientist who works within the government-owned space technology industry. Called Kuaizhou-11, the launch vehicle was developed by the Fourth Academy of China Aerospace Science and Industry Corporation (CASIC).
To promote the commercial use of Kuaizhou rockets, CASIC Rocket Technology Co., Ltd., a commercial rocket development and launch company, was registered and established on February 16 in Wuhan, Hubei province, according to Wuhan-based CSSG. Kuaizhou-1 and Kuaizhou-2 satellites have been signed to the newly established company and the company plans to develop more than 10 units of rockets, mainly targeting low-orbit smallsats in the future. The nation's first domestically-developed, remote sensing satellite for commercial use—Jilin-1—will be launched by the end of this year.
In the meantime, a project from Wuhan National Aerospace Industrial Base has received approval from the National Development and Research Committee to produce 50 rockets and 140 satellites by 2020, the report said.
Additionally, China Aerospace Science and Industry Corp, the nation's largest missile developer, plans to build a space-based information network that will provide global coverage. Liu Shiquan, deputy general manager of the State-owned space and defense giant, said on Monday the company will put 156 communications satellites into LEO at an altitude of 160 to 2,000 km. Each satellite of the network will be able to transmit 500 mega-bytes of data per second.
During the Second Chia Commercial Aerospace Forum in Wuhan, he stated that the company will launch a satellite this year to demonstrate the technologies for the Hongyun Project. Before 2019, four satellites will have been put into space to conduct trial operations. The rest will follow in 2019 and 2020, ensuring that the whole network will be built before 2021. When the Hongyun system becomes operational, users around the world will be able to connect with broadband Internet anytime and anywhere, even from on board an aircraft or a ship or in a remote area.
Zhang Di, deputy head of the Fourth Academy of China Aerospace Science and Industry Corp, said Chinese Internet giants such as Baidu Inc and Alibaba Group Holding Ltd, as well as government-owned telecom companies such as China Telecom, have already contacted his company to explore cooperation opportunities.
In addition to the Hongyun system, Liu said, China Aerospace Science and Industry Corp has begun developing a reusable combined-powered spacecraft for commercial space activities that it is expected to be put to service after 2030. He disclosed that his company is also researching a large electromagnetic acceleration system capable of lifting futuristic electrically propelled rockets or traditional liquid-fueled rockets. Yang said the electro magnetic launch system will help save fuel and boost thrust.