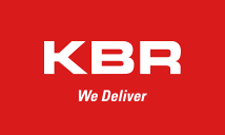 KBRwyle, KBR's global government services business, will be among the space industry leaders attending the Space Foundation's 34th annual Space Symposium, April 16-19, in Colorado Springs, Colorado.
As a leading provider of solutions for the civilian, military and commercial space industries, KBRwyle has been a fixture at the event for more than 15 years. This year's symposium will mark the largest showing yet for KBRwyle and will feature the firm's services for human and robotic spaceflight; ground systems, space and Earth communications; space life science, Earth science, and space science; satellite integration and mission operations; and integrated space and missile defense.
KBRwyle's participation in the symposium will be the first major industry event for the organization since announcing its intent to acquire Stinger Ghaffarian Technologies, Inc. (SGT). The acquisition will enable KBRwyle to offer NASA and other customers in the space industry an even broader array of cutting edge services spanning across all segments of today's space industry.
For the past 60 years KBRwyle has played a critical role in U.S. government space exploration and space communications. The company has supported every U.S. astronaut since 1968 and the orbit and configuration for over 700 unmanned spacecraft. KBRwyle also has a critical role supporting worldwide satellite control networks that support national security, public safety and critical research.