L3 Technologies (NYSE:LLL) has entered into an agreement with United Launch Alliance (ULA) to become the exclusive provider of avionics and related services for the new Vulcan Centaur rocket system, delivering an estimated $1 billion-plus in mission-critical systems and services, over a 10-year period.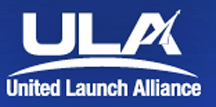 Under the agreement, ULA and L3 will integrate the companies' design and manufacturing processes to provide ULA with low-cost, custom solutions, enhancing ULA's launch services. Work on this project will be performed by L3's Space & Sensors sector, which is part of the company's Sensor Systems business segment.
Vulcan Centaur is ULA's next-generation, American rocket system. It provides the capability to handle all of the missions that ULA's Atlas and Delta rockets perform today at a significantly reduced price. More affordable launch services from ULA combined with L3's avionics systems will enable enhanced capabilities to support human habitation and exploration in space, along with providing superior solutions for satellite consumers.
Christopher E. Kubasik, L3's President and Chief Operating Officer, revealed that the company is leveraging 50+ years of extensive experience as a market leader in space to provide ULA with significantly more affordable, reliable and better-performing launch avionics. The company is developing next-generation space technologies, including higher-capability launch avionics, advanced imaging technologies and mission analysis, to help customers like ULA stay on the leading edge as the space mission evolves over the next decade."
Tory Bruno, President and CEO of United Launch Alliance, said that United Launch Alliance is proud to select L3 to develop the complete avionics package for the firm's Vulcan Centaur launch systems. The company has exceptional confidence in the quality, performance and value of L3's avionics design, which will give customers even greater capability for new missions at a significant reduction in cost.