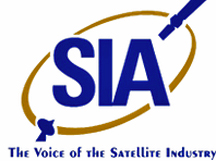 The Satellite Industry Association (SIA) applauds The Senate confirmation of David J. Redl as the Assistant Secretary for Communications and Information, Department of Commerce, has been applauded by the Satellite Industry Association (SIA).
The Assistant Secretary serves as Administrator of the National Telecommunications & Information Administration (NTIA) and is also the U.S. President's principal adviser on telecommunications and information policy. Previously, Mr. Redl served as Chief Counsel at the U.S. House of Representatives Committee on Energy and Commerce.
Tom Stroup, the President of SIA, noted that Redl's understanding of spectrum as a vital resource, his international spectrum management experience — including his engagement with the ITU — plus his recognition of the importance to satellite of a globally harmonized spectrum plan make him an ideal next chief of the NTIA. SIA also appreciates Mr. Redl's understanding of the value of satellite to national security and we look forward to engaging with the administration as the satellite industry continues to deploy its broad range of critical next-generation services both domestically and around the globe.