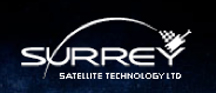 [SatNews] Surrey Satellite Technology Limited (SSTL) is now downloading data from its newly installed ground station in Svalbard, which will maximize contact with the company's polar-orbiting satellites.
The Svalbard ground station, uniquely located close to the North Pole, will enable satellite contact every 90 minutes, up to 14 passes a day. With 14 satellites already monitored and controlled from its Guildford-based Satellite Operations Centre, and four more to be launched next month, SSTL has increased it ground network capabilities with the addition of a high latitude ground station to supplement its existing UK capabilities, which receive up to six passes a day.

Under an agreement with Kongsberg Satellite Services (KSAT), SSTL has installed one of its ground station mini-racks at KSAT's Svalbard facility. This has been successfully commissioned and is now operational. A high speed data link between Svalbard and the SSTL Satellite Operations Centre in Guildford completes the new system.
Executive Comment
James Northam, Head of Ground Systems + Missions Services, SSTL, said, "This new facility will significantly enhance our operational capabilities for both our customer's and our own missions. With four new satellites to be launched next month, the increased contact time provided by the high latitude location will allow us to spread the loading efficiently across the ground stations. This will reduce commissioning times and enable us to bring these new missions into service quickly, which will benefit our customers."