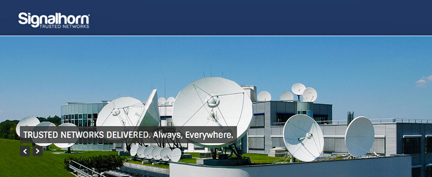 [SatNews]
Signalhorn
has achieved Payment Card Industry Data Security Standard (PCI DSS) certification as a global service provider.
This advances Signalhorn's credentials and capabilities in the global card payment industry with the enhanced security. Signalhorn manages PCI DSS compliant services employing an integrated combination of satellite, 3G, DSL, MPLS and Internet-based solutions for more than 6,000 petrol/gas stations and retailers throughout Europe and Africa.

The PCI DSS security standard has been developed by the international card payment industry to provide protection against criminal activities for cardholders and is considered the Gold Standard. Any organization that processes, stores or transmits cardholder data is required to comply with these security standards. To achieve compliance, a service provider must implement strict security measures and go through a comprehensive annual assessment.

Compliance to PCI DSS is mandated by the international card payment industry. It protects clients from credit card fraud, and lowers the risk of fines.