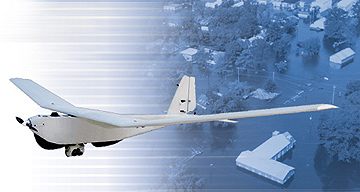 Protonex Technology Corp. has landed a new contract with the U.S. Department of Defense that could be worth as much as $3.3 million.
Under terms of the deal,
Protonex
(LSE: AIM: PTX and PTXU) will develop a pre-production fuel cell power system for powering small, unmanned aerial vehicles (UAVs). that will extend flight time and mission endurance. The contract includes a $2.2 million base award with a $1.1 million option, according to the company. The project will also draw from previous Protonex projects, particularly the UAV systems the company has developed for the
U.S. Air Force Research Laboratory
, the
Naval Research Laboratory
, and California-based vehicle maker
AeroVironment Inc
. Specifically, under terms of the new DOD contract, Protonex will customize one of its fuel cell power platforms and integrate it into AeroVironment's
Puma-AE
UAV. The resulting UAV is expected to enable new long-duration missions, not previously feasible with hand-launched UAVs powered by advanced batteries, officials said. Last fall, AeroVironment's Puma UAV, using a Protonex fuel cell system, broke its previous flight records and flew continuously for over nine hours — three to four times the endurance capability of its current rechargeable batteries.