[SatNews] The DVB-S2X compliant, 64 APSK modulation with Vyper satellite modulators will be demonstrated at IBC2014—new capabilities of the recently released extensions to DVB-S2 will be demonstrated live on the TeamCast stand 2B51.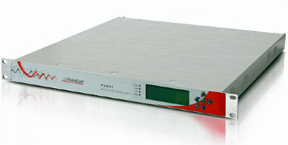 The Vyper satellite modulator is continuing on its road towards higher efficiency. The modulator's high RF quality enables customers to use the world's first 32 APSK transmissions. Vyper is now able to provide 64 APSK satellite transmissions with just a software upgrade, a new way for customers to increase their capacity or decrease their satellite transmission costs. Vyper already includes DVB-S2X features like low roll off.
One of TeamCast's newest products on the radar, OEM DVB-S/S2/S2X and DVB-DSNG modulator, will also be showcased. This brand new OEM satellite modulator is offering unprecedented features and high performances in IF and L-band frequency bands on the same platform. Using a new hardware design with high capacity, VYP is introduced on the market with traditional satellite standards such as DVB-S, DVB-DSNG, DVB-S2 as well as DVB-S2X (the latest extensions of DVB-S2) and will thrive over the next 10 years evolutions.
Other TeamCast products at IBC2014: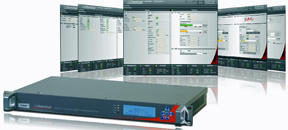 TWISTER 4232: New Dual-Drive Exciter System—Specifically designed to meet broadcaster's demand to invest in digital ready transmitters, the ready-to-use TWISTER-4232 rack exciter permits a smooth and cost effective transition from analogue to digital, meeting broadcaster's demand for replacing or upgrading existing PAL transmitters with capability for being DVB-T/T2 ready.
TWISTER 4000: New Dual-Drive Exciter System—The new TWISTER-4000 system combines two TWISTER digital exciters and a RF switch unit to provide redundant operation for transmitters, in Dual Drive mode.
Green4DAB: new high end OEM DAB modulator with efficiency booster—The cutting-edge digital adaptive pre-correction algorithm implemented into the DAB/DAB+/DMB Green4DAB MODULATOR aims at reaching significant gains in terms of transmitter power efficiency, thereby reducing utility expenses and recurrent OPEX costs for radio broadcasters.
RQX1: New Dual-Drive Exciter System a new monitoring receiver with DVB-T2-Base and DVB-T2-Lite measurement capabilities—This new product enriches the range of RQX monitoring products, providing for the first time operators with the capabilities to monitor all types of networks based on the rich DVB-T2 standard features, including T2-Lite for mobile reception and MISO for improved coverage.
Also featured on the schedule is an experimental UHDTV transmission from TDF'S Eiffel Tower site using a Plisch transmitter with a TeamCast DVB T2 modulator. This experiment started during the French International Tennis Tour early June 2014 and will last until January 2015. Live and recorded content is transmitted over Paris using HEVC encoding and DVB-T2 modulation.
TeamCast will be at stand 2B51. For more information, please visit their website http://www.teamcast.com/.