[SatNews] In cooperation with Mansat and Dentons US LLP, SatNews is going to present a highly informative, one-day Space and Satellite Regulatory Colloquium that will be focused on emerging space law and the myriad regulatory issues that face the U.S. and international government administrations.
To be conducted at the W Washington Hotel in Washington D.C., the event is scheduled to start on 7:30 a.m. on October 23, 2014, with a breakfast, lunch and reception all provided to attendees. The colloquium will be in session until 5:30 p.m.
At the close of the day, the reception will be held at the rooftop garden venue of the hotel. To register for this timely and crucially-needed event, please visit http://www.satnews.com/space14.php
The invited speakers include...
Giovanna Cinelli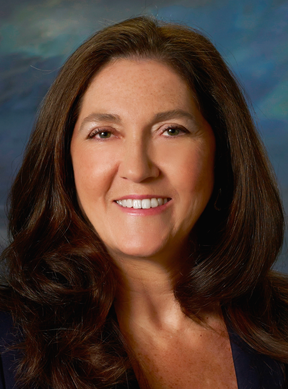 Giovanna M. Cinelli is a partner at Jones Day and leads the Firm's national security practice within the Government Regulations practice group. She counsels companies in navigating compliance issues involving U.S. Government export investigations (civil and criminal), transaction due diligence, CFIUS, export licensing, national security policy assessments and export enforcement settlements.
She serves as an expert witness on complex export issues affecting litigations and arbitrations and was listed in Chambers Lawyers Research as a specialist in export compliance, a 2014 Chambers USA "Leader in Their Field" for export controls and sanctions, as well as a 2012 and 2013 Washington, DC "Super Lawyer."
She has worked extensively with the Departments of State, Commerce, Defense, and Treasury, as well as Energy and the military services, and was a member of the DTAG from 1992 through 2008, Vice Chair from 2006 through 2008 and was reappointed to the DTAG in 2014. She served on the RPTAC at the Department of Commerce for 8 years, ending her tenure as Vice Chair. She has been a member of the Virginia/DC District Export Council since 2011.
Ms. Cinelli has lectured and written extensively on technology transfer and export issues, with two book chapters and dozens of scholarly articles. She has appeared on CNN's Burden of Proof and MSNBC's Hardball with Chris Matthews as an expert in international technology transfer. In addition to her legal career, she served as a Naval Reserve Intelligence Officer specializing in Soviet submarine platforms and intelligence issues. She holds an MA in international relations from William & Mary and an EE certificate in national and international security from the Harvard Kennedy School of Government.
---
Gonzalo de Dios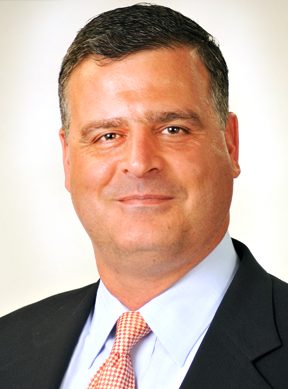 Gonzalo de Dios is an Assistant General Counsel at Intelsat, the largest provider of fixed-satellite services ("FSS") worldwide. In this capacity, he is responsible for all legal and regulatory matters affecting the company's satellite operations outside of the United States, including foreign authorizations and permits for its satellites, international regulatory and standards setting activities affecting the company's spectrum holdings, government relations, as well as legal support for operational, corporate, contractual, business development, strategic acquisitions and tax matters. In addition, Mr. de Dios supports legal and regulatory activities for the company in the United States, including relations with the Department of State, the Department of Commerce, the Office of the United States Trade Representative, and other federal agencies, trade associations and organizations.
He has extensive experience and knowledge in the telecommunications arena, and has worked in-house with multinational corporations (PanAmSat Corporation, Winstar Communications) as well as with law firms advising customers on both domestic as well as international telecommunications matters (Coudert Brothers, L.L.P. and Kellogg, Huber, Hansen, Todd & Evans, P.L.L.C.).
Mr. de Dios serves as a Board member of the United States Telecommunications Training Institute ("USTTI"), a non-profit organization that brings together industry and government to provide intensive tuition-free ICT training to participants from developing countries, as well as a trainer. He is a 1994 graduate of the Georgetown University Law Center and a 1990 graduate of the Georgetown University School of Foreign Service.
---
Liz Evans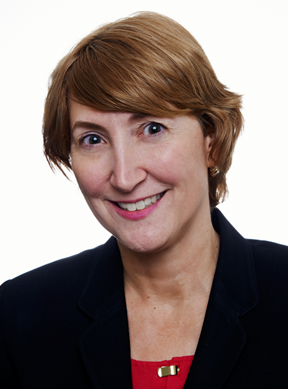 Liz Evans concentrates her practice in aviation, project and satellite finance, as well as in equipment leasing and related transactional work, including private placements of debt and equity, structured finance arrangements, asset-based financing and leveraged leasing. Liz also has represented financial institutions, credit capital corporations, equity investors, export credit agencies and leasing companies in complex aircraft purchases, satellite financings, equipment leases, air traffic control system financing, NextGen air traffic undertakings, airport and terminal development projects and other asset-based financings. She has represented a variety of domestic and foreign passenger and cargo airlines in a wide range of areas, including aircraft sales and leasing matters, Federal Aviation Administration (FAA) and Department of Transportation (DOT) compliance, equipment financings, bankruptcy matters and privatizations. Liz has represented Fortune 500 corporations in the purchase of business aircraft for their fleets and in their participation in fractional interest aircraft ownership programs.
---
Brad Grady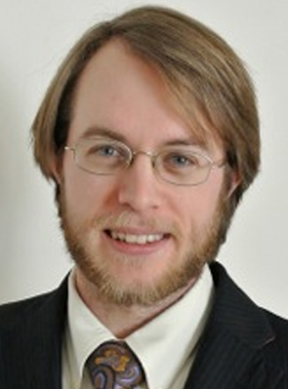 Mr. Grady has been involved in the Satellite Communications industry since 2005, joining NSR in 2010. He is NSR's Energy market subject matter expert, and a core member of NSR's mobility research practice for both civil and government markets. He regularly provides his insights and analysis to NSR's single-client consulting practice, and is also a regular contributor to leading industry publications and forums.
Before joining NSR, Mr. Grady served as the Sustainable Development Projects Coordinator Intern with the Global VSAT Forum where he worked regularly with the GVF Secretariat and the Regulatory Working Group on many of the forum's initiatives. Working with the Regulatory Working Group, he helped develop and implement various RWG initiatives aimed at protecting satellite spectrum, increasing awareness of satellite services, and working to promote regulatory reforms across the globe.
Mr. Grady holds a Bachelor's degree in Economics from the University of Maryland, College Park where his research focused on renewable/alternative energies, Information Communication Technologies and the Satellite Communications Industry. He works in NSR's Washington DC office.
---
David Hartshorn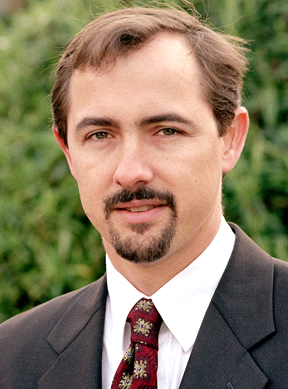 David Hartshorn is Secretary General of the GVF, the London-based non-profit international association of the satellite industry. GVF consists of more than 230 member organizations from every major region of the world and from every sector of the industry, including mobile and fixed satellite operators, manufacturers, system integrators, and other service providers.
Supported by 15 affiliate offices, two regional offices and seven working groups, Mr. Hartshorn leads the Forum's global efforts to facilitate the provision of satellite-based communications solutions throughout all nations of the world.
Mr. Hartshorn works closely to support national-, regional- and global-level policy makers as they formulate state-of-the-art satellite regulatory frameworks. He is also responsible for creating greater awareness of the commercial, economic, political and technological advantages that satellite-based communications provide. GVF's training, product quality assurance, network validation, and other programs are an important means by which these aims are achieved.
---
John Janka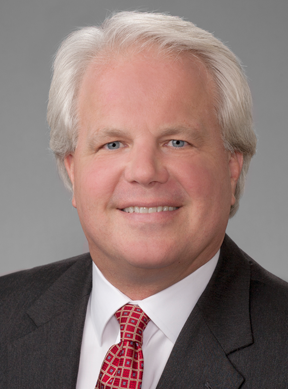 Mr. Janka has counseled international clients for almost 25 years on a variety of regulatory, transactional and controversy matters.
His clients include U.S. and international satellite, wireless and other terrestrial telecommunications companies, Internet service providers, video programming and other content suppliers, media services companies, television and radio broadcast stations, equipment manufacturers, and firms that invest in and finance these businesses.
Mr. Janka has served as a United States Delegate to an ITU World Radiocommunication Conference in Geneva, Switzerland and as a law clerk to the Hon. Cynthia Holcomb Hall, U.S. Court of Appeals for the Ninth Circuit in Pasadena, California.
---
Suzanne Malloy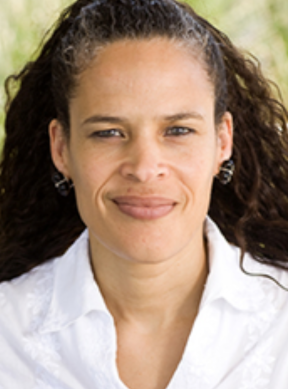 Suzanne Malloy is VP, Regulatory Affairs, for O3b. Previously Ms. Malloy served as Senior Regulatory Counsel for SES, with responsibility for matters related to the Asia and Americas regions. Ms. Malloy has worked on satellite regulatory matters for 19 years, in both the private and public sectors, managing satellite and earth station licensing, satellite policy advocacy, and spectrum regulatory issues. Prior to joining SES, Ms. Malloy served for nearly 10 years as Vice President, Regulatory for DBSD North America, and acted as Senior Regulatory Counsel for Teledesic. Ms. Malloy began work in the satellite sector as Attorney-Advisor in the International Bureau of the U.S. Federal Communications Commission, issuing satellite licenses and participating in treaty negotiations related to satellite market access.
---
Jennifer A. Manner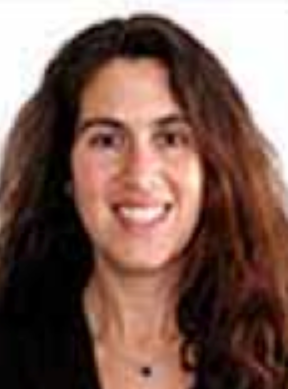 Jennifer A. Manner is Vice President of Regulatory Affairs at EchoStar Corporation where she is responsible for the company's domestic and international regulatory and policy issues. Prior to this, Ms. Manner was Deputy Chief of the Office and Engineering and Technology and before that Deputy Chief of the FCC's Public Safety and Homeland Secuirty Bureau where she has had a focus on broadband and other related issues. Ms. Manner previously worked as a Principal at ZComm Strategies LLC.
Before that, Ms. Manner was Vice President of Regulatory Affairs at SkyTerra Communications, LLC, where she handled the company's domestic and international regulatory and policy issues. Before joining SkyTerra, Ms. Manner served as Senior Counsel to FCC Commissioner Kathleen Abernathy with responsibility for wireless, international and new technology issues. Ms. Manner joined the Commissioner's office after working at MCI Communications Corporation, later WorldCom, Inc., as Associate Counsel for Foreign Market Access and then as International Wireless Services and Director of International Alliances.
Prior to this position, Ms. Manner was an associate in the Communications Group at Akin, Gump, Strauss, Hauer and Feld, L.P. Before joining Akin, Gump, Ms. Manner was an Attorney-Advisor at the FCC.
Ms. Manner currently serves as an adjunct professor at Georgetown University Law Center and previously served as an adjunct professor of the Washington College of Law at American University. Ms. Manner has published several books on telecommunications issues and has written numerous law review articles.
Ms. Manner received her B.A. from the State University of New York at Albany, from which she was recently awarded the Distinguished Alumni Award for Political Science. She received her J.D. cum laude from New York Law School and LL.M. with distinction from Georgetown University Law Center. Ms. Manner is admitted to practice in Washington, D.C., New York and Connecticut.
---
Pamela L. Meredith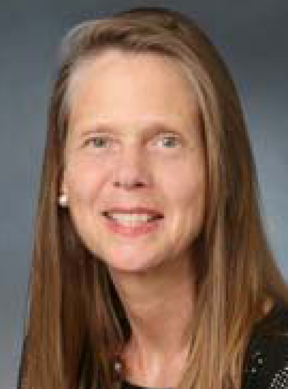 Firm : Zuckert Scoutt & Rasenberger, L.L.P.
Title : Chair, Space Law Practice Group
Ms. Meredith advises clients in the following areas: Commercial space project planning and implementation; commercial space transactions; risk management and insurance; licensing and regulation; export controls; dispute resolution; and commercial arbitration.
Ms. Meredith has been an Adjunct Professor of Satellite Communications and Space Law at American University's law school in Washington, D.C. since 1989.
Education : McGill University, Air & Space Law Institute (LL.M., 1983); University of Oslo School of Law (J.D. equivalent, 1981)
Bar admissions : District of Columbia; New York
---
Clayton Mowry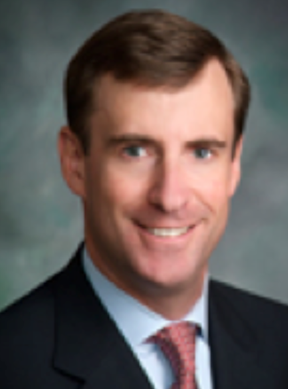 Clayton Mowry is President of Arianespace, Inc., with responsibility for managing Arianespace's customer, industry and governmental relations at the company's U.S. affiliate. 

The Washington, D.C.-based Arianespace, Inc. was established in 1982, and is a key element of Arianespace's international presence. Approximately one-fourth of the more than 340 launch services contracts signed by Arianespace since its creation in 1980 are with U.S. customers, and over half involve U.S.-built spacecraft. 

Mowry joined Arianespace, Inc. from the Satellite Industry Association (SIA), where he was executive director of the nonprofit alliance that represents leading U.S. satellite manufacturers, service providers and equipment suppliers.
Prior to the SIA, he worked as a satellite industry analyst and senior international trade specialist for the U.S. Department of Commerce's Office of Telecommunications, and was a Presidential Management Intern and trade policy analyst covering the space launch industry for the Department of Commerce. 

Mowry holds degrees in political science and economics from Ohio Wesleyan University and a MBA from Georgetown University.
---
Chris Murphy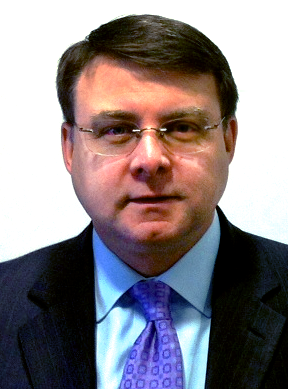 Mr. Murphy is Senior Director, Inmarsat Government Affairs. He works out of the Washington, D.C. office and is responsible for regulatory and government affairs in North America. He currently serves as co-chair of the Satellite Industry Association's Regulatory Working Group. He has extensive experience representing Inmarsat and the United States at various international organizations, including the International Telecommunication Union. Mr. Murphy held various positions at the U.S. Federal Communications Commission's International Bureau during the decade that he worked there before joining Inmarsat. He holds two LL.Ms from Georgetown University Law Center, received his Juris Doctor from the University of the Pacific, McGeorge School of Law, and Bachelor of Arts from the University of California Irvine. He is admitted to practice law in California and the District of Columbia.
---
J. Armand Musey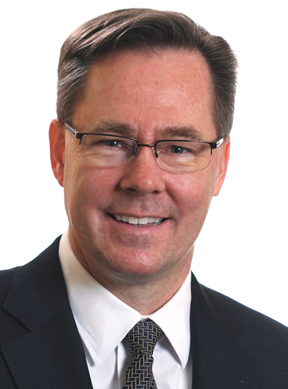 J. Armand Musey is the president and founder of Summit Ridge Group LLC. Armand specializes in the satellite, media and telecommunications industries. He has a unique blend of 16 years of equity research, investment banking and consulting experience. Armand has completed dozens of financial valuation, strategic analysis, business development, corporate governance and business plan creation assignments in the communications industry and has experience working on numerous financing and M&A transactions. His involvement with a wide breadth of companies has allowed him to develop a deep understanding of a range of media and telecom issues and the complex web of relationships underlying the sector's competitive dynamics and associated regulatory issues.
---
Bruce Olcott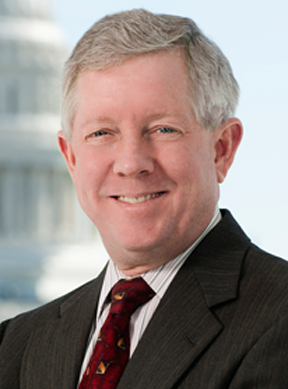 Bruce Olcott is a partner with the Washington office of Jones Day and has a broad range of experience in satellite communications law. Mr. Olcott serves as the outside general counsel for the international satellite industry trade association, the Global VSAT Forum, and acts as the Chairman of its Regulatory Working. His clients include government agencies, a major global aerospace company, and a number of rapidly growing satellite industry start-up ventures. He represents clients in securing domestic and international authorizations for the acquisition, construction, and operation of global and regional satellite communications networks. He also represents clients in rulemakings and consultations before communications regulatory authorities, often seeking the elimination of legal and regulatory barriers to the provision of new satellite communications services. Bruce represents clients in the acquisition, auction, licensing, and leasing of spectrum and orbital rights, the coordination of spectrum sharing agreements, and the resolution of interference disputes. He also assists clients with securing carriage and transmission capacity on satellite networks.
Mr. Olcott received his Juris Doctorate with honors from Columbia Law School in 1995, where is served as a Senior Editor on the Columbia Law Review.
---
Silvano Payne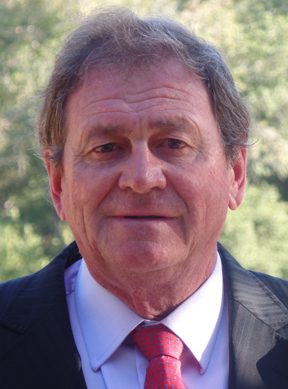 Over the past 30 years Silvano Payne has been CEO and owner of Satnews Publishers, a company specializing in publications catering to the commercial and military ends of the satellite communications industry. In addition to his leadership role, Mr. Payne has written and spoken extensively about the industry throughout his career.
Satnews Publications gathers an extensive and eclectic group of readers, publishing both SatMagazine and MilsatMagazine, as well as daily and weekly email newsletters. These publications are subscribed to by more then 25,000 readers and widely regarded as a foremost source of news within the industry. In addition to publications Satnews hosts the annual Satellite and Space Colloquium as well as partnering with NASA to host MiniSat—a two day conference on the business and finance of small satellite systems.
Silvano received a B.Sc in Mathematics, Honors degree in Psychology, and MBA from the University of Cape Town. He currently lives in Sonoma California and when not overseeing SatNews, can be found in the cellar or the field crafting fine wine.
---
William Schuster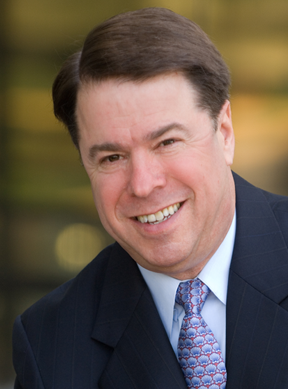 William Schuster joined GeoEye in December 2004 as Chief Operating Officer and is responsible for the overall management and direction of information technology, operations, engineering, customer service, order management, facilities and security, quality assurance and business processes. During his tenure he helped profitably grow the company by greater than a factor of ten in revenue with value growing from approximately $35M to greater than $1.3B. He has over 28 years of experience in operational management, primarily in the space applications, ISR and communication systems sectors. Also has extensive knowledge of the intelligence community from both the government and commercial sectors' perspectives and has worked with defense customers both in the U.S. as well as internationally.

Before coming to GeoEye, Mr. Schuster served as President of Integrated Systems for BAE Systems, Vice President of Programs at Harris Corporation within the Government Communications Systems division and Vice President of the Space Applications Operation at Loral Space and Range Systems which was later purchased by Lockheed Martin. In addition he spent nearly 22 honorable years with the Central Intelligence Agency, the last 14 of which he was assigned to the National Reconnaissance Office where he was involved in the development, engineering and operations of some of the most advanced reconnaissance and surveillance systems in the World for which he was recognized with an Intelligence Medal of Merit.

Has a Bachelor of Science degree in Electrical Engineering from the Polytechnic Institute of Brooklyn and has completed numerous graduate-level management courses and programs, including the Pennsylvania State University Executive Management Program and the Mahler Advanced Management Skills Program.
---
Randy Segal
Randy Segal is a leading transactional lawyer in Hogan Lovells' Corporate practice group, and co-leads the firm's Satellite Practice, with a focus on Satellite and Space System Development, Deployment, Procurement and Financing, including international joint ventures, technology development, and wireless, satellite and technology mergers and acquisitions. In 2013, the Northern Virginia Corporate practice group was recognized as Tier 1 by Legal 500 for US M&A: Large deals ($1bn-$5bn). Chambers USA has consistently ranked the Corporate practice group in Tier 1 as well as high rankings by other leading sources such as Bloomberg, Thomson Reuters, and mergermarket.
Prior to joining Hogan Lovells, she served as a general counsel and/or a member of the Board of Directors of multiple satellite operators and system service providers, including American Mobile Satellite Corporation, Mobile Satellite Ventures, SkyTerra Communications, Hughes Network Systems, TerreStar Networks, and XM Satellite Radio.
Most recently, Randy's experience includes representation of purchasers of new satellite systems, including numerous government programs developing new end-to-end satellite systems, as well as new public-private partnerships for satellite systems, throughout Latin America, the Middle East, and Asia. Randy has worked as well on public-private finance projects in the telecommunications and satellite sectors.

Ms. Segal graduated with her bachelor's and masters from Cornell University, followed by her law degree from Columbia Law School. Following law school, Randy served as a law clerk to The Honorable Edmund L. Palmieri, U.S. District Court, Southern District of New York; and to The Honorable Jerre S. Williams, U.S. Court of Appeals for the Fifth Circuit.
---
John Sloan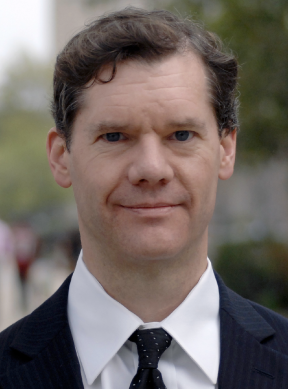 John Sloan is the Program Lead for International Outreach at the U.S. Federal Aviation Administration's Office of Commercial Space Transportation (FAA/AST). Since joining the FAA in 2001, he has provided industry and policy analysis including representing the Department of Transportation in White House-interagency deliberations on the National Space Policy (2006 and 2010) and the National Space Transportation Policy (2004 and 2013). From 2001-2008, he led the annual commercial launch demand forecasts and was a contracting officer technical representative. In 2008, Mr. Sloan established an AST strategy for international outreach including promotion of FAA regulations as part of his program lead responsibilities.
Mr. Sloan is also chair of the Commercial Spaceflight Safety Committee, a technical committee of the International Astronautical Federation.
Prior to joining the FAA, Mr. Sloan worked for the ANSER Corporation in Arlington, Virginia, as a policy analyst in support of the U.S. Air Force Space Launch Acquisition Office from 1996-2000.
Mr. Sloan has a Master of Science degree in Space Studies from the University of North Dakota and a Bachelor of Arts degree in Telecommunications from the University of Kentucky.
---
Dr. Del Smith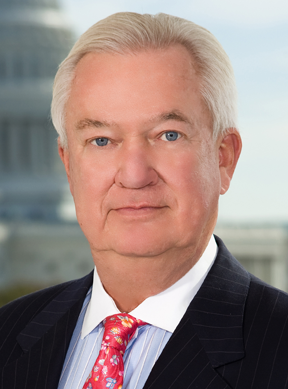 Dr. Del Smith has more than 40 years of experience as an international lawyer dealing with high-technology law, including the financing, regulatory, institutional and international aspects of telecommunications and satellite communications. His specializations include direct satellite broadcasting, utilization of the geostationary orbit, international telecommunications policy, technology transfer, transborder data flow, satellite insurance and computer/communication interactions. He has represented satellite manufacturers, banks and space insurance underwriters in numerous transactional matters. These include assessments of financial, technology and country risks; drafting and negotiation of investment agreements and loan documents; conduct of corporate valuations and due diligence analyses; international and domestic legal and regulatory compliance; and preparation of corporate disclosures. He has also advised satellite companies on the security and financing aspects of delivery-in-orbit satellite construction contracts.
---
John Stone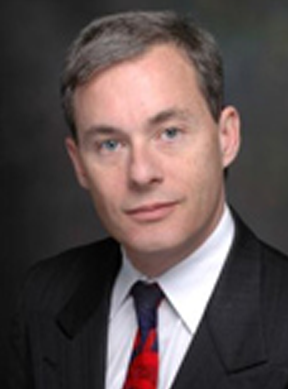 Mr. Stone brings a wealth of finance and industry experience to the Near Earth team. In addition to his background in corporate finance and as a senior research analyst for both equity and debt securities, John also has an extensive background in science and engineering. As a consequence, his efforts for the group reflect a combination of financial acumen, broad technical knowledge and a scientist's rigor.
Immediately prior to joining Near Earth, Mr. Stone worked in the corporate finance unit of National Securities, where he was involved in sourcing, banking and distribution of private placements for early stage technology companies. From 2000 to 2002, he worked as a senior equity and debt analyst at Ladenburg Thalmann and Company. At Ladenburg, he covered satellite and cable broadcasting equities, and satellite/launch vehicle manufacturer and the debt of a networking company. While primarily dedicated to research during his tenure at Ladenburg, Mr. Stone also worked in a support role for the company's corporate finance activities.
Prior to working in finance, he was employed as a senior project engineer with Boeing, Hughes Electronics, General Dynamics and Computer Sciences Corporation. At these companies, Mr. Stone worked in project management, software development and design roles on a variety of commercial, military and scientific space missions. John began his career with an appointment as an Astronomer at the U.S. Naval Observatory, where he measured star positions.
John holds an MBA from UCLA's Anderson Graduate School of Management, a Master's of Science in Astronomy from the University of Maryland, and a Bachelors of Science in Physics from the University of Rochester.
---
Christopher Stott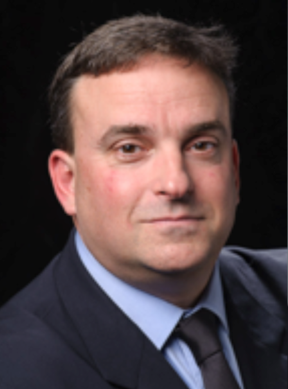 Christopher Stott is the Chairman and Chief Executive Officer of ManSat, the Isle of Man based company working in the regulation of geostationary satellite communications. Building upon the Isle of Man's preeminent position as a supplier of world-class banking and financial services to the space industry, ManSat provides tailored business services to meet the needs of the international space industry, specifically focused on providing access to geostationary orbits and associated radio frequencies. Prior to founding ManSat, Chris worked with Lockheed Martin Space Operations and before that in launch services for the Boeing Company. Chris holds as Masters of Space Science degree from the International Space University.
---
Tom Tshudy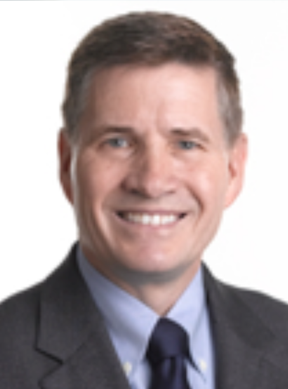 Thomas P. Tshudy joined International Launch Services (ILS) in 1998 and serves as the senior vice president and general counsel. ILS is a global leader in providing commercial launch services for satellite operators worldwide offering a complete array of services and support, from contract signing through mission management and on-orbit delivery. ILS has exclusive rights to market the Proton and future Angara vehicles, has launched most commercial satellite platforms and worked with all major satellite operators worldwide. ILS is a U.S. company headquartered in Reston, Va., near Washington, D.C.
Note: Programed topics, speakers and/or times may be subject to change without any prior notice.