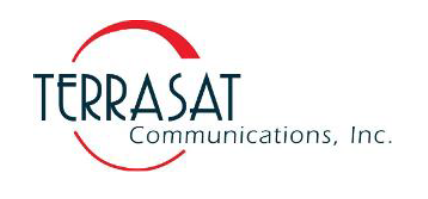 A company's health can be determined in many ways, one such test is to count their number of recent hires, and this company brought on three experienced sales partners.
Terrasat, a developer of innovative RF solutions for satellite communications systems, has announced the expansion of its sales team with three new hires: Mike Gold, Alexander Hooi and Kathy Torres. This growth is the result of a marked increase in demand for Terrasat's extensive IBUC range of products, driven by the company's outstanding reputation. The new appointments will enable Terrasat to reach out to new customers and to further strengthen its customer service capability.
Mike Gold joins the company as Regional Vice President for U.S. and Canada Sales. With an extensive career in the satellite industry as a leader and sales executive, Mike is a highly experienced industry figure and has held positions with several leading players. His most recent post was Vice President of Sales for North America with Orbit Communications. Located in the Washington, D.C. area, Mike is responsible for sales activities within the U.S. and Canada and will also be focused upon Terrasat's growing network of distributors and resellers.
Adding another employee to their roster revealed that Alexander Hooi has been appointed Managing Director of Sales, Asia Pacific. Located in Singapore, Alexander will coordinate Terrasat's Asia Pacific customers, distributors and overall sales strategy in the region. He joins the company from Comtech EF Data, where he held the position of Director of Sales.
Kathy Torres will assume responsibility for Inside Sales and will help to facilitate all customer requests, quotes and support needs. Kathy is currently located at Terrasat's Morgan Hill Headquarters in California.
Commenting on the new appointments, Bob Hansen, Vice President of Global Sales and Marketing said that by making these investments into the front-end of their company, they are hoping to better serve their existing base of customers and also reach out to new prospects that are still unfamiliar with the best value combination in the BUC market of performance, price, delivery and reliability.