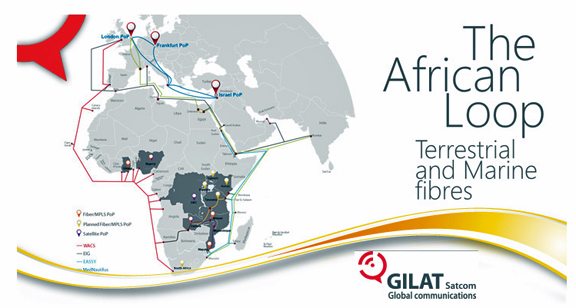 [SatNews] Gilat Satcom announces the company is providing customers requiring service in Africa with advance access to the superior satellite service and cost savings which will follow the launch of Epic, Intelsat's next generation satellite, next year.
As one of Africa's fast-growing providers of broadband over both satellite and fiber, Gilat Satcom invests heavily to constantly improve its service. The company is providing customers with Epic contracts which provide HTS cost per MB on existing satellites—and an automatic upgrade to the Epic HTS service once it is live.
In addition, Gilat Satcom customers will not need to redirect antennas or replace equipment to access the super-fast speeds available from Epic. This innovative approach to HTS will mean that Gilat Satcom's customers will be amongst the first to benefit from the Epic HTS satellites.
Executive Comment
"We are always saying that the future is coming… get connected," said Eran Yoran, Director of Marketing and Business Development, Gilat Satcom. "We continue to be at the forefront of technology. Today is about helping our customers to take a giant step forward by providing them with the new Intelsat Epic HTS service, about a year before the first Epic"