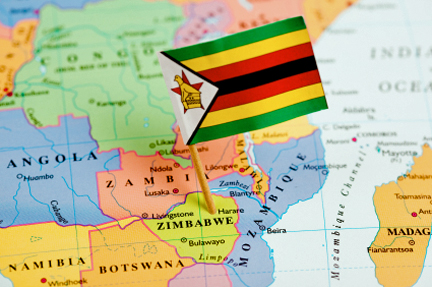 Zimbabwe's Chronicle infosite is reporting that the Nembudziya District in Gokwe North will soon be receiving 100 percent satellite and terrestrial services coverage—for many years, such communication capabilities have been absent from this region of the country.
The decision to combine these services became mandatory after the realization that the two satellite transmitters in Gokwe North were not adequate for the entire district. One transmitter has now been added in the Sengwa area and covers parts of the district, while complimenting the transmitter that will be constructed at Nyamuroro Mountain in Nermbudziya. Mr. George Charamba, the nation's Ministry of Media, information and Broadcasting Services Secretary, stated that this is the first time these services will be combined in Gokwe North, resulting in one hundred percent coverage for this region, becoming the first such area to have both satellite and terrestrial access.
However, according to the site, the positive feelings for this accomplishment have been somewhat dampened, as the contractor of this project, Huawei, has not, as of this writing, received their $29 million payment for the digitalization program. Charamba stated that the contractor has now frozen work in the country because of this debt, and that Zimbabwe has exhausted the good will of that firm, adding that now nothing short of realizing new money to Huawei would give the project the momentum required to complete the process.
"There is still a glimmer of hope, as the relevant ministries are working on ways to pay the outstanding money," said Charamba.