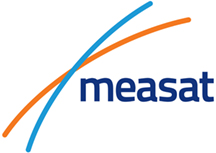 [SatNews] MEASAT Satellite Systems Sdn. Bhd. ("MEASAT") has announced the re-appointment of Jarod Lopez as Vice President—Broadcast.
In this role, Jarod will be responsible for overseeing the sales and
marketing efforts of MEASAT in the broadcast industry. His focus will
be on growing MEASAT's C-band broadcast business and maintaining
MEASAT's leadership in HD video distribution in the Asian region.
Jarod is re-joining MEASAT after a brief sabbatical. He originally joined MEASAT in 2006
and has worked in the Sales & Marketing and Engineering & Operations departments,
developing extensive experience in these areas.
Jarod holds a B. Eng. degree from University of Northumbria, Newcastle, U.K.
To learn more about MEASAT, please visit http://www.measat.com/