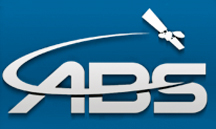 [Satnews] ABS announced during PTC 2016 that FSM Telecommunications Corporation (FSMTC) has extended its partnership with ABS for the ABS-6 satellite.
FSMTC has contracted additional capacity to provide connectivity to its neighboring islands in the Micronesia states. The contract follows shortly after the initial agreement in July 2015.
FSMTC currently provides Internet connectivity via ABS-6 to support commercial and government entities, as well as serving educational institutions and communities helping economies and giving social benefits. The additional capacity will connect predominantly the Chuuk Atoll region and the rest of the underserved regions of FSM. The service will offer communications for mobile, education and general connectivity access.
John Sohl, CEO of FSMTC said," We are extending our presence and reach in this region to deliver on our promise to provide affordable connectivity services across FSM. ABS, our preferred partner has supported us and understands our goal to continually serve our customers with reliable satellite communications."

"Competitive pricing has been a key value proposition that ABS offers all our partners. It's essential for us that our partners can also grow their businesses so we can grow with them," said Tom Choi of ABS. "We are confident that we can bring about change and provide the basic needs of communications to all islands of the Pacific."