[SatNews] IsoTropic Networks, a facilities-based provider of satellite Internet services and iDirect Host Network Operator (HNO) has announced their extension of iDirect's iSupport Premium Package for three years.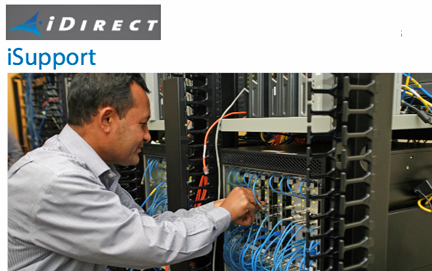 IsoTropic will take advantage of the Premium iSupport options in an ongoing effort to strengthen the organization through a manageable TCO benchmark, maintain continuity through iDirect's "spare in the air" program, along with comprehensive training and a dedicated iDirect Technical Account Manager. This will greatly enhance IsoTropic's efficiency and effectiveness in providing iDirect VNOs, Hub Hosting, and iDirect Hub sales.
The extension of IsoTropic Networks iSupport Premium package came in response to IsoTropic's continuing growth in the maritime and oil and gas, market sectors, advancements and innovations in their solution platforms, and their long term commitment to the iDirect technology offering.
"Our growth in both end user VSAT sites and hosted iDirect platforms has caused us to hire additional support staff. These new hires go through a rigorous internal training program, which includes the iDirect suite of courses," said Hank Zbierski, Chief Catalyst at IsoTropic.
IsoTropic Networks is a global satellite communications provider and they provide robust and secure satellite Internet communications to the enterprise, maritime, oil & gas, public service, disaster recovery, aviation and mining industries. IsoTropic owns and operates its own teleport facilities.
For further information, please visit http://www.isosat.net.
iDirect iSupport information is available at http://www.idirect.net/Training-and-Services/iSupport.aspx