[Satnews] With more and more spacecraft being built and launched at increasingly lower cost points, Surrey Satellite Technology US (SSTL-US) is noting changes to the mentality of spacecraft manufacture from a custom one-off mindset to a modular build mindset that incorporates bulk production and standardized interfaces for major components.
Integrated MSA panels on OTB
Vanguard Space Technologies has taken this idea to solar panel production. Solar panels are among the most specifically tailored component on any spacecraft, rarely the same between any two, and yet nearly every spacecraft needs them. The Modular Solar Array (MSA) design from Vanguard is intended to eliminate the need to custom design solar panels for every spacecraft—the MSA can be taken "off the shelf'" at any time for virtually any spacecraft build. Not only does MSA provide a low-cost modular solution to spacecraft solar array manufacture, but by having an inventory of arrays already on the shelf, the risk of schedule delay from damage to a solar array during assembly, integration, and test (AIT) is mitigated.

On SSTL's OTB mission, the company will be flying the first two prototypes of MSA as a technology demonstration to enable Vanguard Space Technologies to prove the concept of the modularity of the panel. The specific prototypes on OTB are two identical modules—each a solar panel sporting a 19-cell string of SolAero ZTJ solar cells, four captured bolts for mechanical mounting, and a d-sub 15-pin connector.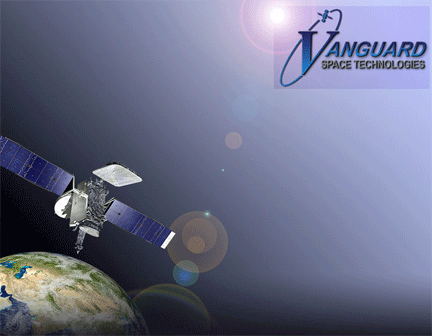 The modularity of these panels is being proven during the AIT and engineering validation test (EVT) phases, with the first of these activities—the integration of the panels to the OTB satellite—successfully completed. Following the on-ground testing, the in-orbit performance of the solar panels is monitored and recorded by the spacecraft. OTB will take voltage, current, and temperature readings, and will periodically conduct current and voltage (IV) curve sweeps to characterize the performance and degradation of the panels throughout the mission life.

Unlike most conventional hosted payloads, the OTB satellite will be using the power generated from these two MSA modules as well, further demonstrating MSA's use in orbit.
Story is courtesy of the SSTL online blog.