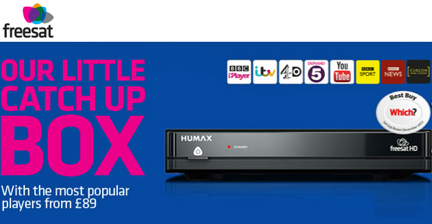 [SatNews] Freesat and SeaChange International, Inc. (Nasdaq:SEAC) have partnered to put service providers on a fast track to introducing connected TV services.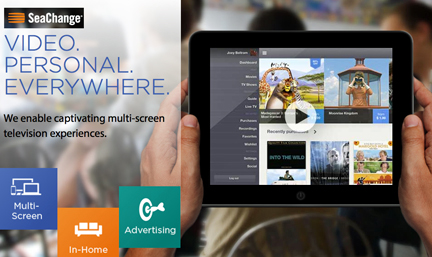 At IBC2014, the companies are demonstrating a new platform that integrates Freesat's next-generation Freetime electronic program guide (EPG) with the SeaChange Adrenalin multi-screen television platform. The jointly developed platform empowers service providers (including satellite, IPTV, cable and terrestrial operators) to rapidly customize and deploy a complete connected TV service for subscribers on STBs and smart TVs, including an advanced TV guide with catch-up and recommendations services. To ensure rapid rollout and optimal performance, the platform offers the concept-through-commercialization capabilities of SeaChange Professional Services for customer integration, deployment and post-launch service monitoring and management.
Freesat is a joint venture between the UK's leading broadcasters ITV and the BBC and is now in more than 1.85 million homes. The subscription free service offers over 200 channels, including On Demand and connected services ranging from BBC iPlayer to YouTube. Freesat's next generation connected TV Guide, Freetime, is now available in smart TVs and STBs and features a Backwards EPG (merging the program guide with catch-up TV services) plus a unique editorially curated recommendation service, Showcase. Freesat's Freetime UI and applications are proven solutions for a superior experience for television viewers.
For more information regarding Freesat, please visit http://www.freesat.co.uk
SeaChange International may be accessed at http://www.schange.com