SES ASTRA, an SES company (Euronext Paris and Luxembourg Stock Exchange: SESG), announced it has been selected by the European Commission (EC) to provide services to the European navigation service EGNOS (European Geostationary Navigation Overlay Service) — EGNOS is managed by the EC on behalf of the European Union (EU).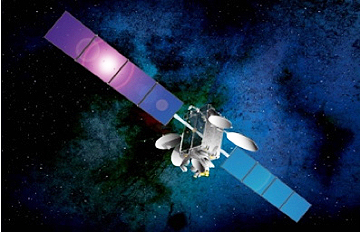 Under the terms of the contract,
SES ASTRA
will supply the EU with a tailor-made payload as well as the related necessary ground infrastructure. The payload will operate in L-band and be located on SES ASTRA's new
SIRIUS 5
satellite. SIRIUS 5, procured by
SES Satellite Leasing Limited
in the Isle of Man, is scheduled for launch in the second half of 2011 and is currently under construction by
Space Systems/Loral
. It will be positioned at SES SIRIUS' prime orbital position
5 degrees East
. SES ASTRA is planning to start operating the
EGNOS
payload by year-end 2011.
EGNOS supplements the primary GPS — and in the future also the
GLONASS
and
GALILEO
— navigation systems by reporting and improving the reliability and accuracy of the signals. It will also provide European navigation services ahead of the deployment of GALILEO. The EGNOS service is available over Europe and northern Africa and will be fully compatible with GALILEO. The decision by the European Commission follows a contract between
AMERICOM Government Services
, an affiliate of SES, and the U.S. Government to host an experimental sensor on board of a commercial spacecraft, a program known as the
Commercially Hosted Infrared Payload
(
CHIRP
)
Flight Demonstration Program
, which is scheduled for launch later next year.