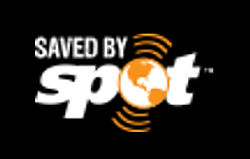 SPOT LLC, a wholly owned subsidiary of Globalstar, Inc., (NYSE American: GSAT), has introduced SPOT X™, a 2-way satellite messaging device.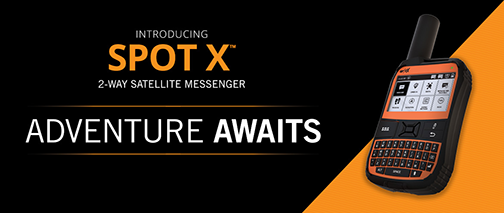 SPOT X offers 2-way message capabilities with an onboard backlit keyboard, GPS location tracking, social media linking and direct communication with emergency services in one portable, lightweight device. SPOT X is the latest addition to the award-winning SPOT family of products, providing affordable, off-the-grid messaging and tracking for hundreds of thousands of outdoor enthusiasts. Through a direct connection to the GEOS International Emergency Coordination Center, SPOT has triggered nearly 6,000 rescues around the globe within the last ten years. With SPOT X, users can better communicate during their adventures with 2-way satellite messaging to keep in touch with family and friends, or if necessary, emergency personnel. Lone workers can check-in and provide detailed status of their situation when working in the wilderness or at remote job sites. SPOT X provides users with a unique, personal mobile number that allows either party to initiate conversations at any time.
SPOT X an illuminated QWERTY key board, 2.7 inch backlit display, U.S. mobile number, rechargeable Lithium battery and dust and waterproof rated hardware (IP67).
Key Features of SPOT X
2-Way Satellite Messaging: Send and receive messages and short emails with family, friends or colleagues beyond cellular.
S.O.S.: Emergency notification and direct 2-way message communication with 24/7 Search and Rescue services through the GEOS International Emergency Response Coordination Center in the event of a life-threatening emergency.
GPS Tracking: Waypoints tracked via Google Maps™ at intervals of 2.5, 5, 10, 30 or 60 minutes.
Check In: Users can let contacts know they are "OK" with the push of a single button.
Post to Social: Link to Facebook and Twitter accounts to share adventures with followers.
Navigation: Built-in compass and programmable waypoints.
Keyboard: Easy to use illuminated QWERTY keyboard that is usable in any light setting.
Battery Life: SPOT X has a rechargeable battery averaging a battery life of 10 days when tracking in tracking 10 minute intervals.
Device Specifications:
Length: 6.54 inches
Width: 2.9 inches
Thickness: 1.75 inches
Weight: 7.0 oz.
Jay Monroe, the Chairman and CEO at Globalstar, said that SPOT X is an exciting evolution in the company's family of satellite communication device. The Globalstar team has developed an all-in-one product that is rugged and easy to use. Over the past decade, SPOT has been responsible for initiating thousands of rescues worldwide. SPOT X will make connectivity in remote regions easier and more effective than ever before.