General Atomics has acquired the majority of the assets of Surrey Satellite Technology US LLC (Surrey-US), an Englewood, Colorado-based provider of innovative smallsat technologies, systems and services.
The assets and workforce will be integrated into General Atomics' Electromagnetic Systems Group (GA-EMS) to support the organization's growth initiatives focused on the development and delivery of small satellite and advanced payload systems.
Surrey-US was established in 2008 as a wholly-owned subsidiary of UK-based Surrey Satellite Technology Ltd. (SSTL) to address the U.S. market and its core capabilities include the complete design, manufacture, launch and operation of small satellites. SSTL is a world-renowned leader in the design, development and deployment of small satellites, with a 35 year legacy of successful launches, and a proven track record in pioneering and delivery of small satellite and complete mission solutions for defense, telecommunications, earth observation, and technology demonstrations.

Scott Forney, president of GA-EMS, stated his company is looking forward to the Surrey-US team joining General Atomics as the firm continues to expand our portfolio of smallsat and mission-support capabilities. The Surrey-US team's expertise in designing and deploying small satellites and end-to-end mission solutions is complementary to the company's and GA-EMS now will offer ground-to-space solutions using smallsats from 3U to 500 kg with a high degree of modularity and payload flexibility.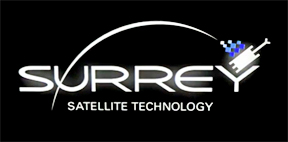 Surrey Satellite Technology Limited (SSTL) has confirmed that General Atomics (GA) has acquired the assets of SSTL's subsidiary in the US (SST-US), as well as taking over the firm's on-going projects. Under the agreement, SST-US staff have been integrated into General Atomics Electromagnetic Systems Group (GA-EMS). GA-EMS will have access to SSTL's world class designs, allowing the two companies to explore more effectively possible future opportunities in the US governmental and commercial markets.

The decision to close SSTL's US operation came after a detailed review of SSTL's strategy and organization led by SSTL's Managing Director, Sarah Parker, which concluded that SST-US could not achieve the necessary critical mass to be autonomous without a strong U.S. partner. From its base in the UK, SSTL's new focus in the U.S. will be on pursuing contracts and collaborations with U.S. partners, and actively seeking commercial customers for small satellite mission solutions.

SSTL is pleased that the agreement with GA secures the employment of SST-US employees and believes that this acquisition offers the best opportunity to build on the latent potential for SSTL's smallsat solutions in the U.S. SSTL would like to thank the dedicated staff in the U.S. who worked tirelessly over the past nine years to build SST-US and wish them a very successful future with GA-EMS.