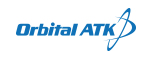 Out of tragedies come moments that proves mankind's compassion such as this company's donation to Hurricane Harvey relief.
Orbital ATK, Inc. (NYSE: OA), a global leader in aerospace and defense technologies, announced today that the company is donating $100,000 to the United Way of Greater Houston to aid in Hurricane Harvey relief efforts in the area. The United Way of Greater Houston supports emergency response organizations like the Red Cross, Salvation Army and many others so they can act quickly in times of disaster.
"Houston is known as America's 'Space City' and the community has a special connection with our company," said David Thompson, President and Chief Executive Officer of Orbital ATK. "It is the current or former home of many Orbital ATK employees, as well as home base to thousands of our industry colleagues at NASA's Johnson Space Center who need our help. We are proud to partner with the United Way to provide direct assistance to the organizations and people who need our support as they help those affected by this devastating storm."
One of Orbital ATK's core values and guiding principles is support for the communities in which we live and work, and the company's corporate partnership with the United Way provides a way for employees to make an impact by giving back. Orbital ATK begins its annual United Way campaign on September 5 with a goal of raising $1 million for United Way chapters across the U.S. In addition to corporate contributions, the company is encouraging employees to consider pledging a portion of their 2018 contributions to the Greater Houston United Way.
"We are deeply grateful for the generosity of Orbital ATK and its employees whose support will help United Way provide recovery assistance to the thousands of individuals and families across our region that have been devastated by Hurricane Harvey," said Anna M. Babin, President and CEO of United Way of Greater Houston.
Orbital ATK employs over 200 people in Texas with offices in Houston, Fort Worth and Palestine, carrying out important space and defense programs for domestic and international customers.