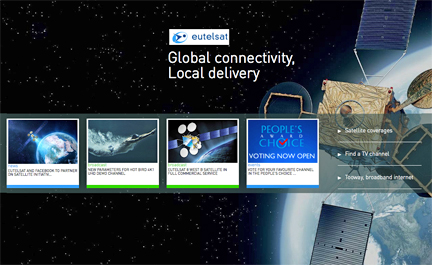 [Satnews] EUSANET and Eutelsat Broadband have joined forces to deliver a new broadband solution for rural German communities by combining satellite-based Internet services with Wi-Fi networks.
The solution sets new benchmarks for rural connectivity with the capability to deliver download speeds of up to 100 Mbps to individuals in communities of several hundred homes, outstripping the capabilities of mobile LTE technology. With this new solution, broadband services can be delivered quickly and without large-scale construction work in regions underserved with ADSL infrastructures.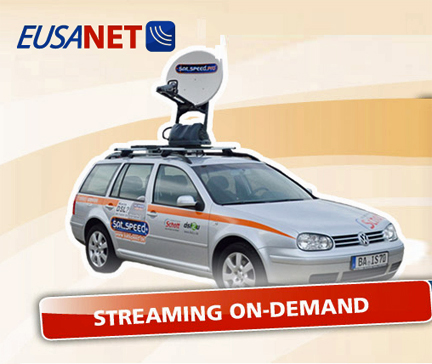 The Black Forest community of Oberried / St. Wilhelm is the first to benefit from the solution. The network went live at the end of September and combines service from the Eutelsat KA-SAT satellite with a high-speed wireless network based on the latest Wi-Fi technology. This combined solution currently delivers download speeds of up to 30 Mpbs and uplink speeds of up to 5 Mbps per household but could be upgraded further in the future. The internet access service is complemented by Voice-over-IP telephony services. The first tests to supply households with TV over the same system are also under way. This additional innovation would allow communities in some mountainous areas to receive terrestrial television for the first time.

To receive the service, customers need just a 12cm external antenna to access EUSANET broadband. At the heart of the community solution are satellite dishes with reception and transmitting units connected to the Internet via the high throughput satellite KA-SAT. Based in the community are a server, router, satellite modems and the latest wireless units. Three radio cells, with a reach of several kilometers, supply the households using free and public frequencies. Additional radio cells outside the community of St. Wilhelm are also under construction to extend the service.

The roll-out of the service to the Black Forest community took just three days and the Wi-Fi community network does not require a large capital expenditure. This means the system can be implemented by communities without having to apply for state subsidies, which can take a long time to process. Using wireless radio removes the need for long and large-scale construction work for cable routing. As a stand-alone system, there is also no requirement to connect to any other existing communication networks.

Additional video case study information on the deployment can be found at:
http://eutelsatbroadband.com/case-studies/eutelsat-ka-sat-satellite-helps-rural-german-communities-bridge-the-digital-divide/
Executive Comment
"Thanks to the enormous capacities of KA-SAT, we are able to offer satellite based broadband access services to entire communities and individual households, as well as enterprises and broadcasters. With its extensive footprint across Europe, the KA-SAT satellite is the ideal solution for those requiring high-speed broadband access out of the range of ADSL services," explained Udo Neukirchen, Managing Director of Eutelsat Germany.