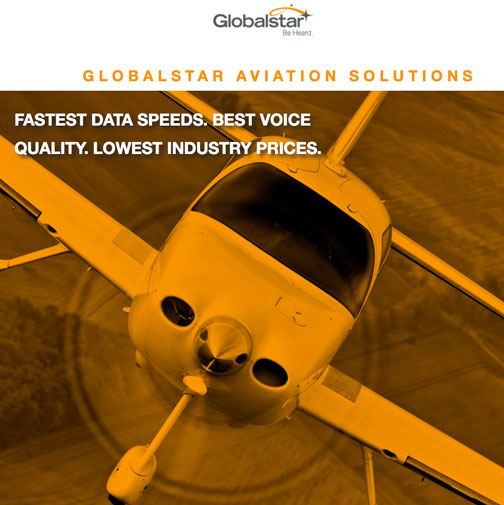 [Satnews] Globalstar Inc. (NYSE MKT:GSAT) has been awarded a Supplemental Type Certificate (STC) from the FAA for their Part 23 Light Aviation Aircraft Antenna.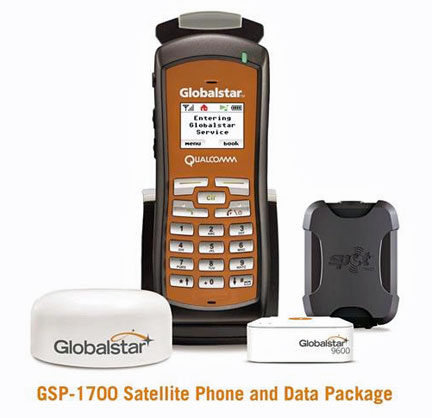 The issuance of the STC validates that all quality and safety requirements of the FAA for the product have been met through rigorous testing and evaluation which took place over the past year. The initial issuance was obtained on a Beechcraft Baron with an additional 700 models expected to be added to the Approved Model List (AML). A market consisting of hundreds of thousands of General Aviation Pilots can now practically and affordably make calls, send emails and text messages and browse the internet from the cockpit, without the need for cellular access.
The FAA-certified antenna will be paired with Globalstar's STC'd cradle and sold alongside devices like the GSP-1700 mobile satellite phone and Sat-Fi®. The GSP-1700 voice and data package will be sold with the accompanying, STC-certified cradle, SPOT Trace® tracking device, which tracks the plane's location down to every 2.5 minutes and the 9600 data interface. The Sat-Fi voice and data package will include the antenna and SPOT Trace. Both packages will give pilots and passengers the ability to make and receive calls, update travel times, change flight plans, arrange for services upon landing and simply stay in touch with family, friends and colleagues via voice, text, email, tracking or all of the above.
"This announcement comes on the heels of the recent announcement to partner with Avidyne to provide new communications solutions for the higher-end aviation market," said Dave Kagan, President and Chief Operating Officer, Globalstar. "With the newest mobile satellite communications network available today, we want to leverage our industry-leading voice capabilities and fastest data speeds to provide innovative communications solutions to a market where until now, reasonably priced hardware and service options were virtually non-existent."