The U.S. Air Force has announced the second Space Based Infrared System Highly Elliptical Orbit payload and associated ground system has entered trial period operations in preparation for use by the warfighter — this is a major program milestone for the SBIRS team.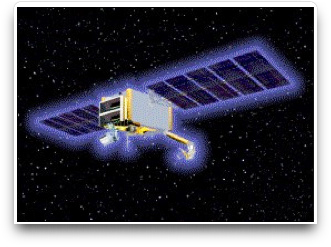 SBIRS
is designed to provide early warning of missile launches and simultaneously support other missions including missile defense, technical intelligence and battlespace awareness for unified commanders, Joint Task Force Commanders, and other users. Announced to be on-orbit in June 2008 by a joint
U.S. Air Force/Lockheed Martin
team, the
HEO-2
payload has recently completed all testing and training necessary before beginning on-orbit operations for the user. During trial period and the operational utility evaluation,
Air Force Space Command
satellite operators will demonstrate the full range of HEO-2 capabilities to enhance the nation's
Overhead Persistent Infrared
architecture.  The crews will also highlight the ability of the ground system to operate, schedule, and process two HEO payloads simultaneously.  The two HEO payloads will provide additional infrared coverage with unprecedented sensitivity, timeliness and accuracy. The SBIRS development and operations team is partnered with the
Air Force Operational Test and Evaluation Center
to ensure a successful trial period and operational utility evaluation, leading to full Integrated
Tactical Warning/Attack Assessment
certification and operations.
HEO-2 is operated by the
11th Space Warning Squadron
at Schriever AFB, Colorado.  HEO-2 will now send data to the
Mission Control Station
at
Buckley AFB
, Colorado, to be fused with other
OPIR
sensor data, and released as operational messages to users in support of missile warning, missile defense, technical intelligence and battlespace awareness missions.  Upon successful completion of trial period in late July 09, formal
USSTRATCOM/J65 ITW/AA
certification is expected to occur in August 2009.
  The
Space and Missile Systems Center
, located at
Los Angeles Air Force Base
, California, is the U.S. Air Force's center of acquisition excellence for acquiring and developing military space systems including GPS, military satellite communications, defense meteorological satellites, space launch and range systems, satellite control network, space based infrared systems, intercontinental ballistic missile systems and space situational awareness capabilities.