Intellian is showcasing their two newest products — Flyaway and v85NX — at CommunicAsia2018, which runs from June 26-28 in Singapore.

Flyaway, Intellian's first land-based, man-portable antenna LP100, is built to be quickly deployed and commissioned with its lightweight and airline baggage checkable setup. The LP100 also supports an optimized reflector for both the Ku- and Ka-bands and dual power (AC and DC) input as standard for fail-safe operation.
Also, Intellian's first, next-generation v85NX, which is Ku- to Ka-band convertible, has the best RF performance among 80 cm-class terminals. This enables simple installation with a single cable, easy repair, and increased reliability with modular components, saving both time and cost for customers.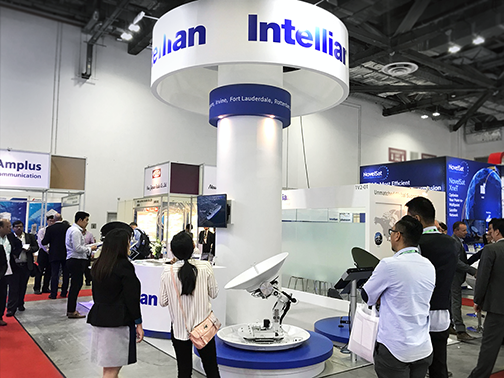 Moreover, Intellian announces the expansion of the company's presence in Singapore. The company now has a local warehouse in Singapore that keeps a stock of its major products and spare parts on hand so that Intellian can meet urgent customer orders faster and with shorter lead times. Intellian's Singapore office now also offers training sessions to its local partners and those in countries around Southeast Asia, and also provides on-site training upon requests to partners.