[SatNews] Alliant Techsystems Inc. ("ATK") (NYSE: ATK) and Orbital Sciences Corporation ("Orbital") (NYSE: ORB) have announced that the U.S. Department of Justice ("DOJ") has unconditionally cleared the proposed merger of ATK's Aerospace and Defense Groups with Orbital.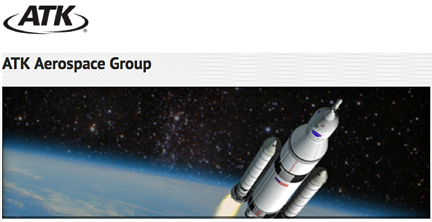 The U.S. Federal Trade Commission ("FTC") informed ATK and Orbital on December 4, 2014, that the FTC and DOJ terminated the Hart-Scott-Rodino waiting period effective December 4, 2014. As previously announced, ATK and Orbital have entered into a transaction agreement, whereby ATK's Aerospace and Defense Groups will merge with Orbital immediately following the spin-off of ATK's Sporting Group business to ATK stockholders as a newly formed company called Vista Outdoor Inc. The companies anticipate completing the transaction in February 2015, subject to the satisfaction of remaining closing conditions, including the approval of both ATK's and Orbital's stockholders at special meetings scheduled for January 27, 2015.

Additional information concerning the special meetings and the transaction is included in ATK's registration statement on Form S-4, which has been filed with the Securities and Exchange Commission and, once it is declared effective, the joint proxy statement/prospectus included in the Form S-4 will be mailed to ATK and Orbital stockholders who are entitled to vote at the respective special meetings.
The Orbital infosite may be accessed at http://www.orbital.com/
The ATK infosite may be accessed at http://www.atk.com/