A new partner has been appointed by Inmarsat (ISAT.L) via a Memorandum of Understanding (MoU) for the distribution of the firm's SwiftBroadband-Safety aviation service, that being SITAONAIR.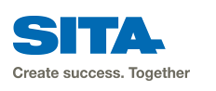 A pre-agreement between the two companies has outlined the intention for SITAONAIR to supply commercial airlines and business aviation operators with SwiftBroadband-Safety, an advanced new service from Inmarsat that will transform cockpit and aircraft operations. SwiftBroadband-Safety represents a paradigm shift in the advancement of aviation safety services by using secure IP-based broadband connectivity that far exceeds the capabilities of other alternatives in the market. The 'always on and always secure' solution enables a range of breakthrough aviation applications, including flight data streaming ('Black Box in the Cloud') and real-time Electronic Flight Bag applications, such as networked graphical weather.
SwiftBroadband-Safety also enables air traffic management modernization programs throughout the world and fulfills the requirements of the International Civil Aviation Organization (ICAO)'s Global Aeronautical Distress Safety System (GADSS), including flight tracking, by offering reliable and secure satellite surveillance and communications (FANS/ACARS). SwiftBroadband-Safety hardware is available for initial retrofit installation on existing aircraft today and will become a standard option on new aircraft deliveries from 2018. The service builds on Inmarsat's reputation as a provider of high-quality voice and data service to 95 percent of the world's trans-oceanic aircraft fleet.
Inmarsat's MoU with SITAONAIR marks the latest expansion of a successful partnership between the companies. SITAONAIR is currently a major distributor of Inmarsat's Classic Aero satellite communications service and will now be able to provide migration options for existing customers to SwiftBroadband-Safety. It also provides the global aviation industry with access to Inmarsat's current in-flight broadband service, SwiftBroadband, and its next generation offering for commercial airlines (GX Aviation) and business aviation (JetConneX).
SwiftBroadband-Safety has received much industry support and has reinforced its status as the flightdeck communications platform for the future, including recent selections by Airbus for that firm's A320 and A330 aircraft families and successful ongoing evaluations with Hawaiian Airlines.
www.inmarsat.com/service-collection/swiftbroadband/