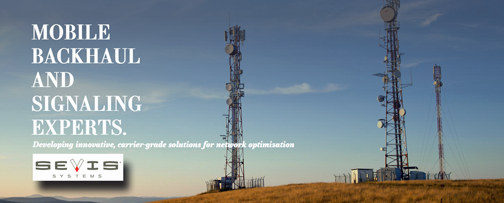 Sevis Systems has released a Software-as-a-Service (SaaS) solution for mobile network operators (MNO) and backhaul service providers.
The release of Sevis' Intelligent Backhaul Optimization (IBO) suite of applications with a subscription pricing model helps to address the challenges mobile carriers and service providers face when deploying and supporting large, geographically distributed backhaul networks. Sevis' IBO applications including Cellular Backhaul Optimization, TCP Throughput Acceleration and Traffic Offload are now available worldwide with an affordable subscription license model.
The Sevis 7000 Series optimization platform was designed with scalable hardware and a software-defined architecture to precisely address changing market needs and adapt accordingly. The new subscription model is aimed at further empowering the 2G/3G/LTE cellular backhaul ecosystem by, among other benefits, injecting system liquidity and eliminating budget constraints. Sevis clients now have the choice of adopting a more flexible subscription pricing model delivering high ROI benefits.
An example of where the subscription model applies is when satellite service providers or HTS (high-throughput satellite) operators provision a large capacity "cloud in the sky" and offer MNO's usage-based backhaul optimization and offload services. Additionally, the subscription model allows for further decoupling of hardware and software enabling MNO's to reduce OpEx while providing their subscribers with the best possible user experience. Sevis' SaaS subscription model is available worldwide for customers and partners.
Tim Peyla, the Global Vice President of Business Development at Sevis, commented that a growing number of MNO's and satellite service providers have inquired about the availability of Sevis IBO applications licensed in a subscription model—this was a natural step for Sevis to offer backhaul optimization and acceleration as a service; addressing today's budget challenges and helping partners and mobile carriers achieve benefits quicker and without financial risk.