[SatNews] Paving the way for a new era of in-flight wireless connectivity similar to what is available at home or in the office, Honeywell Aerospace (NYSE:HON) and Inmarsat (LSE:ISAT.L) have successfully completed the first phase of hardware and satellite network flight tests for GX Aviation broadband services.
Honeywell's JetWave-branded hardware enables airplanes to connect to Inmarsat's Global Xpress satellite constellation for GX Aviation global Ka-band in-flight Wi-Fi services. The tests, which included streaming YouTube videos and live radio, online conference calls, downloading files and more, were conducted in the U.K. in June 2015, validating GX Aviation's ability to deliver high-speed Wi-Fi connectivity while over land and water. The tests demonstrated a successful connection between the JetWave hardware and Inmarsat's first Global Xpress satellite, I-5 F1, which powers GX Aviation services for Europe, the Middle East, Africa and Asia. This follows the ground-based high-speed and performance tests completed in March 2015.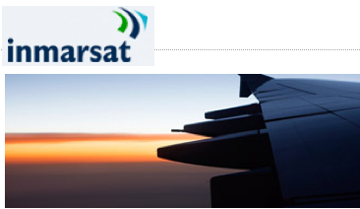 The satellite network for GX Aviation is already operational in the Indian Ocean region for government, maritime and enterprise customers using the first Global Xpress satellite. The successful launch of the second satellite in February 2015 means Inmarsat's Ka-band network also covers the Americas and the Atlantic Ocean region, with the third satellite ready for launch.
For the first phase of the thorough qualification and certification program, Honeywell used its B757 test aircraft outfitted with the JetWave system including the fuselage antenna for commercial airlines, and other hardware to test GX Aviation in the air. The hardware is common between the business and general aviation and air transport versions of the JetWave system. Successful test results of the hardware will support the business aviation system testing, planned for the third quarter of this year.
In addition, work is underway to ensure that the equipment is available for installation on new Boeing aircraft, the Airbus A350 and Bombardier's Global family of business jets.
Executive Comments
"We are on the cusp of a new era of connectivity in the skies, and the successful testing of our JetWave hardware with Inmarsat's GX Aviation network is a critical step in getting this service ready for public use," said Jack Jacobs, vice president of Safety and Connectivity at Honeywell Aerospace. "Airlines, passengers and pilots continue to demand better, more consistent and faster in-flight Wi-Fi to make their jobs easier and travel experience better. The successful results of the recent tests signify that Honeywell and Inmarsat will soon satisfy these demands."
Inmarsat Aviation president Leo Mondale said, "These flight tests are an exciting step toward the launch of GX Aviation and bringing a true broadband experience to the market. With GX Aviation, airlines and their passengers can finally experience a connectivity service equivalent to what they are used to on the ground. Just having Wi-Fi on board is no longer a differentiator—in the future it will be about the quality of the service. With GX Aviation and Honeywell's JetWave equipment, Inmarsat will provide a seamless, consistent passenger experience, across all airline routes. Everyone is talking about the 'connected aircraft' or 'e-enabled aircraft' – until now this has just been a vision because no one has had access to a true fast internet service. GX Aviation changes all that."
Mondale added that the team of Honeywell, Inmarsat and iDirect staff are working very closely to bring GX to market. "This is the coming together of the first part of the eco-system. Next step is announcing our line-fit arrangements. And we will be standing behind our value added reseller partners to support them to meet the needs of their airline customers, ensuring airlines have a choice of service providers to meet their individual needs for in the cabin."