During the current D.C. trade show, Kymeta has revealed that the firm has joined forces with Intelsat to offer a new, groundbreaking, satellite service offering that is easy to purchase and to use—the new KÄ€LO service, which will become available in Q3 2017, will introduce a simplified way to buy and sell connectivity to customers and sectors that are currently unreached or underserved by terrestrial networks.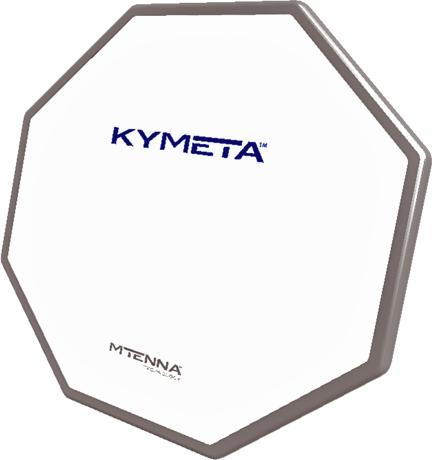 KÄ€LO will change the way satellite services are purchased by direct users, integrators and service providers because it will be sold in a similar way as to how cellular services are purchased. Using Kymeta mTennau7 antenna subsystem modules (ASMs) and fully integrated KyWay Terminals, KÄ€LO will provide easy, flexible satellite connectivity for both fixed and mobile applications, further reducing communication barriers. KÄ€LO will provide a fully provisioned end-to-end connectivity solution that will unlock fast growing vertical sectors that have been historically difficult to support, including rail, energy, IoT, first responders, buses, connected car and more.
Dr. Nathan Kundtz, the Founder, President and CEO of Kymeta, related that today's satellite connectivity services are not easy to buy. This is particularly true when moving across different mobility platforms. Intelsat's ubiquitous global telecommunications network of wide-beam and Intelsat EpicNG high-throughput spot-beam satellites combined with the flexibility of the firm's user terminal technology will fundamentally change that landscape. KÄ€LO services move seamlessly between these satellites and are sold in simple, flexible, variable-usage packages that are provided in by-the-gigabyte plans all are familiar with."
Stephen Spengler, the Chief Executive Officer of Intelsat, added that Kymeta and Intelsat both share a strong belief that better economics and simplified access are essential to unlocking new and fast growing applications, and KÄ€LO addresses both imperatives in a single service. Kymeta's mTenna technology is revolutionizing the way people access and use mobile satellite connectivity, and with KÄ€LO, customers will have simplified access to Intelsat's globalized satellite network and its IntelsatOne Flex managed services platform for secure and powerful high-speed connectivity. Together, Intelsat and Kymeta will be strongly positioned to deliver on the company's commitment to provide fast, affordable mobile broadband connectivity to people on the move.

Kymeta also announced during the D.C. show that the mTennau7—the world's first, electronically scanned satellite antenna that can be used extensively across mobile and fixed platforms—will start commercial trials in May. Kymeta is currently taking commercial reservations for the mTennau7 satellite antenna and KyWay terminal.
Kymeta mTenna® technology replaces traditional satellite dish technology with light, thin, software-steered antennas specifically designed for mobile communications. The satellite industry has been waiting for an electronically steered antenna to bring the massive capacity available via satellite to the mobile communications market. This is the first time a technology with this capability will be available.
The Kymeta mTennau7 ASM and KyWay Terminal will make satellite spectrum viable for mobile communications where it has never been possible before. High-throughput connectivity will now be available to a broad range of markets including maritime, rail, VIP and Civilian Armored Vehicles (CAV), energy and more. The range of uses and markets Kymeta will bring to bear will impact both the satellite and communications industries.
Kymeta mTenna technology delivers a low profile, lightweight, small footprint, metamaterials based Ku-band antenna with several advanced features including:
Electronic RF beam-steering in manual or automatic modes with polarization selection and angle control, with absolutely no moving parts
Satellite auto-acquisition and tracking with communication through a standardized application programming interface (API)
Weather-facing flat radome eliminating the bulky legacy radome, reducing weight and complexity for easy maintenance and installation
Supports transmit and receive operations on a single aperture with low power consumption
David Harrower, the Vice President of Business Development for VT iDirect, stated that "iDirect is proud to be the first modem partner, working with Kymeta to support their innovative KyWay Terminal with a trusted solution that also supports Kymeta KÄ€LO™ connectivity services through the IntelsatOne® Flex network.


A further development for Kymeta during the D.C. show is the firm's strategic agreement with SKY Perfect JSAT Corporation to bring new connectivity options to the APAC region.
Kymeta's unique metamaterials-based mTenna technology will be used to develop new satellite use cases for SKY Perfect JSAT's customers in Japan. SKY Perfect JSAT will showcase how industries, such as first responders, transportation, disaster recovery, media, enterprise and more, can leverage high-throughput connectivity via satellite. The companies will provide necessary and immediate connectivity in areas with limited terrestrial connectivity as well as demonstrate how—in moments of disaster when the communications infrastructure is offline—satellite can keep first response teams connected to save more lives.