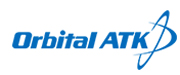 Orbital ATK (NYSE: OA) has been awarded a contract for a second Mission Extension Vehicle (MEV-2).

The vehicle was ordered by Intelsat S.A. to provide life extension services for an Intelsat satellite. Orbital ATK is now producing MEV-1, the industry's first commercial in-space satellite servicing system, for Intelsat with launch scheduled for late 2018. Under this new agreement, Orbital ATK will manufacture, test and launch MEV-2 and begin mission extension services in mid-2020. The production of the second MEV is part of Orbital ATK's longer-range plan to establish a fleet of in-orbit servicing vehicles that can address diverse space logistics needs including repair, assembly, refueling and in-space transportation.
Through its Space Logistics subsidiary, Orbital ATK will introduce in-orbit commercial satellite servicing with MEV-1 late this year. The MEV is based on the company's GEOStar™ spacecraft platform and controlled by the company's satellite operations team. The MEV uses a reliable, low-risk docking system that attaches to existing features on a customer's satellite, and provides life-extending services by taking over the orbit maintenance and attitude control functions of the client's spacecraft. Each MEV vehicle has a 15 year design life with the ability to perform numerous dockings and repositionings during its life span.
The work performed on MEV-2 will span multiple locations across the company. Orbital ATK's spacecraft components division will be responsible for manufacturing the structures, propellant tanks and solar arrays at the company's locations in San Diego and Goleta, California. The Rendezvous, Proximity Operations and Docking (RPOD) laboratory, located at the company's headquarters in Dulles, Virginia, will test the sensors, actuators and control algorithms that allow the MEV to approach and dock with the client spacecraft.
Orbital ATK plans to expand its satellite servicing capabilities to address additional in-orbit needs of customers. The company is investing significant internal capital and, through a NASA Space Act Agreement, working with U.S. government agencies to develop and implement new capabilities for the MEV fleet. These include next-generation life extension and repair vehicles, in-orbit assembly of large space structures and cargo delivery and related services to deep space gateways, such as in lunar orbit.
Ken Lee, Intelsat's SVP, Space Systems, offered that Intelsat was an early proponent of the potential for mission extension technology. In-orbit life extension, such as that provided by the company's two contracts with Orbital ATK, provides additional flexibility to Orbital ATK's fleet management, allowing the firm to direct capital to new satellites while continuing to generate economic value from satellites on orbit.
Tom Wilson, President of Orbital ATK's Space Logistics, LLC subsidiary, added that work on MEV-1 is progressing rapidly toward a late 2018 launch, with system-level testing starting this spring. With the launch of MEV-2, Orbital ATK will continue to pioneer in-space satellite servicing for commercial operators. Intelsat's commitment to a second MEV demonstrates the market demand for servicing vehicles as well as customer confidence in this product.