It wasn't that long ago that Machine-to-Machine (M2M) and Internet of Things (IoT) solutions were unknown terminologies. Now they're thriving business genres with trade shows and awards recognizing those that excel in the industry. This is the case for ...


ORBCOMM Inc. (Nasdaq: ORBC), a global provider of Machine-to-Machine (M2M) and Internet of Things (IoT) solutions, that has been recognized by the 17th Annual American Business Awards (ABA) with a 2019 Gold Stevie® Award in the New Transportation Products category for its intermodal container telematics solution, the CT 3000.
The winners were announced on June 11 at a banquet at the Marriott Marquis Hotel in New York City, New York. ORBCOMM's CT 3000 also recently earned the 2019 IoT Innovations Award from Connected World magazine as well as the 2019 Industrial IoT Product of the Year Award from IoT Evolution World magazine. Details about The American Business Awards and the list of 2019 Stevie winners .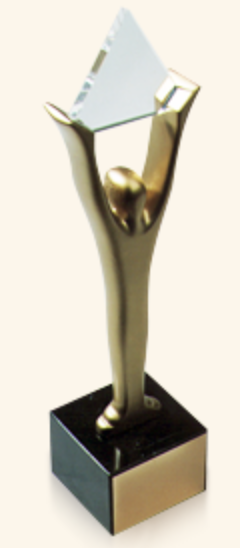 ORBCOMM's CT 3000 provides remote monitoring and control of refrigerated containers that are traveling by land, rail or sea for uninterrupted visibility of operations, improved efficiency and reduced costs. The CT 3000 connects directly to the reefer to enable real-time alerts and two-way control, allowing operators to quickly react to discrepancies and remotely adjust temperature and humidity levels to ensure temperature compliance and minimize spoilage, thereby reducing costly insurance claims. By leveraging comprehensive data logs to efficiently allocate assets, operators can also eliminate unnecessary moves, improve turn times and streamline delivery and routes.
Craig Malone, ORBCOMM's Executive Vice President of Product Development stated that they're honored to be recognized by the ABA with a Gold Stevie award for their leadership and technology innovation represented by their new container telematics solution, which helps intermodal operators increase asset utilization, lower operating costs and ensure container temperature compliance. They're committed to continue helping their customers achieve the highest levels of efficiency and customer service by developing products and services that leverage our best-in-class IoT technology.