[SatNews] XCOR announces the redesign and re-launch of its flagship domain, http://www.xcor.com/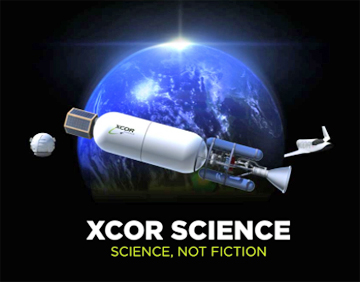 The new site includes each of the three XCOR brands in one space: XCOR Aerospace, manufacturer of XCOR Lynx spacecraft and rocket engines; XCOR Space Expeditions, offering Lynx ticket sales and Lynx astronaut trainings; and XCOR Science, the newest division of the company.

XCOR Science promotes suborbital research and education missions onboard Lynx for government, university and commercial customers, with a focus on the broad range of mission offerings onboard the spacecraft.
New interactive features and a dynamic user experience allow visitors to better explore Lynx capabilities, and XCOR as a whole. The site also supports the rapid growth of the company as it heads toward commercial flights.
Executive Comment
"Both the cost and pace of research flights in the current suborbital market made it impossible for most customers to engage in a meaningful pace of research in suborbital space," said XCOR CEO, Jay Gibson. "XCOR Science makes that dream a reality, providing low-cost, high-frequency access to space four times each day."