For the MENA region of the world, the Iraqi Al Rafidain TV channel is now available via Es'hailSat's Es'hail-1 satellite at the 25.5 degrees East hotspot.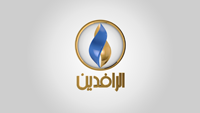 Al Rafidain's satTV channel showcases Iraqi political, economic, cultural and social identity. With the goal of advocating unity among Iraqis, the channel broadcasts programs that reject intolerance, fights sectarianism and racism while highlighting the history and tradition of the Iraqi civilization. The channel further adds to the line up of niche Arabic TV content currently broadcasting via Es'hail-1.
Es'hailSat's President & CEO, Ali Ahmed Al Kuwari commented that this capacity agreement is a testament to his company's commitment in promoting Arabic content across the region. With one satellite in operation and second satellite scheduled for launch in 2017 as well as a new teleport, Es'hailSat has the optimum solution for broadcasters and viewers in the MENA region.