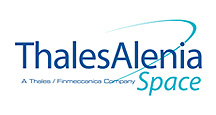 The Space Alliance formed by Telespazio (Leonardo 67 percent, Thales 33 percent) and Thales Alenia Space (Thales 67 percent, Leonardo 33 percent) has officially taken a stake in NorthStar Earth and Space Inc. (NorthStar), a Montreal based information services company developing advanced environmental and near-space monitoring system.
Through this investment, as part of an overall CAD$52 million first round of public and private financing, the Space Alliance is proving that it plays a leading role in the New Space sector, providing solutions to NorthStar for the design, development and realization of a unique 40 satellite constellation based on double equipped satellites to provide Space Situational Awareness (SSA) and Geo Information services.
SSA refers to the ability to view, understand and map the physical location of natural and man-made objects on orbit around the Earth (currently there are more than 600,000 objects in LEO, with hundreds of billions of dollars of space assets at risk from collisions). Today, the Earth Observation (EO) technology of most satellite players is mainly based on optical and radar solutions. Through hyperspectral sensors, which deduce the chemical and mineral composition of matter on Earth, NorthStar will provide value added information products with regard to agriculture, forestry, fishery, urban planning, oil & gas markets — other than to defense and other institutional customers.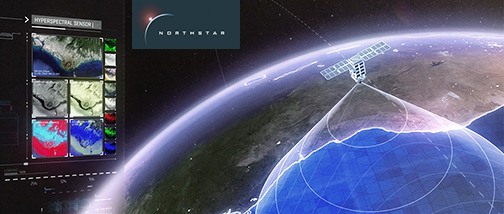 Telespazio will act mainly in the business development activities in Europe for the SSA and the EO segments, being responsible for the design and development of service infrastructure for institutional and commercial customers. Thales Alenia Space will principally work for the design and development of the Space Segment System and Architecture, including satellite bus and relevant payloads. Together, Telespazio and Thales Alenia Space will support NorthStar in the design, development, realization and operations of the Ground Segment systems and subsystems.
Executive Comments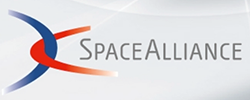 Jean Loïc Galle, CEO of Thales Alenia Space, said that NorthStar, with the technological, industrial and commercial support of the Space Alliance, will be able to offer both Space Situational Awareness and Earth Observation services by embarking on its satellite constellation Hyperspectral and Infrared Sensors observing Earth, and Optical sensors directed to near space.
Luigi Pasquali, CEO of Telespazio, added that this investment in Northstar is strategically in line with Space Alliance's global offer and the organization is convinced this solution will bring benefit to customers and their priority needs.
NorthStar CEO, Stewart Bain, stated that the company is pleased to announce this important partnership with the Space Alliance. The NorthStar platform of information services demands an international collaboration. The Space Alliance brings invaluable business and technical expertise to the team.