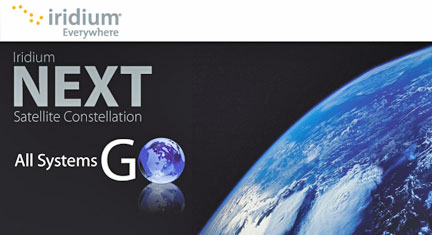 [SatNews] Iridium Communications Inc. (Nasdaq:IRDM) has completed an extensive upgrade to its ground station infrastructure in advance of the launch of its next generation constellation, Iridium NEXT, which is scheduled to start in 2015.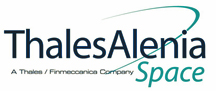 The upgrade encompasses several major components, designed to provide seamless connectivity with the new Iridium NEXT satellites as well as backward compatibility to its current network. With 66 Low Earth Orbiting (LEO), cross-linked satellites, and multiple in-orbit spares, the fully meshed network is the largest commercial satellite constellation in the world. The upgrade modernizes five global ground stations and 21 antennas allowing the ground infrastructure to support:
Enhanced reliability
Added capacity to handle more customers and throughput
Rapid re-routing of traffic
Increased redundancy
High power amplifier enhancements to meet Iridium NEXT power control and phase noise requirements
As part of the upgrade process, Iridium has deployed a new TelePort Network architecture allowing dynamic routing of traffic versus the legacy 'fixed' network design. The upgrade replaces ground station hardware and software, resulting in higher expected reliability and performance. Iridium NEXT mission team partner Thales Alenia Space participated in the efforts to verify that system performance meets expectation and confirmed that Iridium has passed its TelePort Network (TPN) factory acceptance test.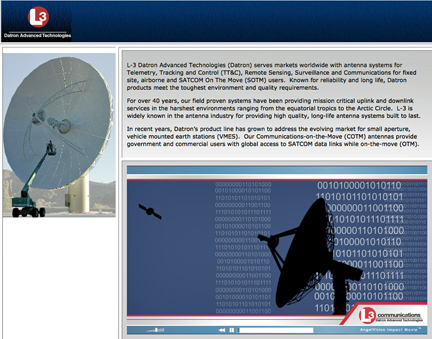 Furthermore, as part of this ground network modernization, Iridium has incorporated feeder link terminals to include new antenna and pedestals designed by L3 Datron. TelePort Controllers incorporating high availability Radisys T-Series platforms with autonomous failover capability and increased reliability have also been integrated into the network. The enhancements also include the implementation of new software-defined modems from RT Logic, a Kratos company, which allow the seamless communication of the Iridium NEXT and existing space vehicle waveforms.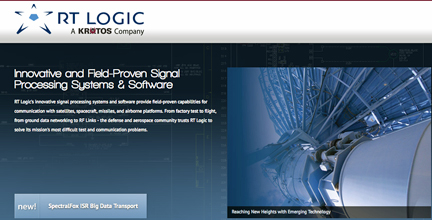 "As we advance toward the Iridium NEXT launch, we are making sure everything in our network infrastructure is primed and ready to go," said Scott Smith, Chief Operating Officer, Iridium Communications Inc. "We are confident that our ground network is ready to handle the higher performance and bandwidth of our new constellation. Additionally, our current network is healthy and performing well with continued very high availability and robust service quality for our customers."
For more information on Iridium NEXT, please visit http://www.iridium.com/.
Thales Alenia Space' infosite is located at https://www.thalesgroup.com/
L-3 Datron information is available by visiting http://www2.l-3com.com/datron/
Additional details regarding RT Logic may be obtained by accessing http://www.rtlogic.com/