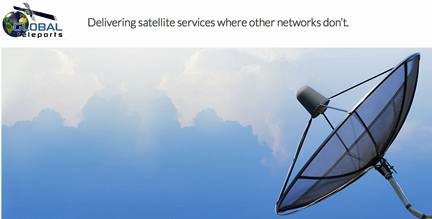 [SatNews] Fast and superfast broadband services will be showcased at the Swansea Business Show on Thursday, October 2nd, at the Swansea Business Show.

The service, which uses a satellite connection to bring fast and superfast broadband to even the most rural of locations, is being delivered by leading satellite broadband provider, Global Teleports. Global Teleports will be showcasing its recently launched cost-efficient satellite broadband service, Vip3Play, a state of the art triple play service, capable of delivering data, voice, and video services to both domestic and enterprise users. The service is based on state of the art satellite technology, which is more cost effective and uses a much smaller dish than previously possible. Vip3Play can achieve speeds of up to 45Mbit/s for enterprise users, and 20Mbit/s for domestic users, and is simple to install. Vip3Play is also eligible for the government-led Urban Broadband Fund's Connection Vouchers Scheme, which enables customers in the cities covered, including Cardiff, to receive funding to cover the cost of broadband installation.
"Business and domestic users across Wales are still suffering from a distinct lack of broadband coverage, and many of those will be left untouched by current rollout schemes," said Roger Boddy, CEO and Founder, Global Teleports. "Satellite broadband is able to serve those areas right now and you don't have the shared bandwidth issue of other superfast broadband connections, meaning your speed and bandwidth will not be affected, even if all your neighbors sign up."

Global Teleports will be demonstrating its Vip3Play service on booth 58.
To learn more about Global Teleports, please visit http://globalteleports.com/