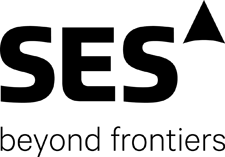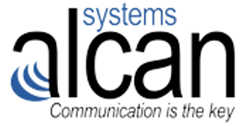 ALCAN Systems GmbH has reached an important milestone in the development of a new Flat Panel antenna for the Customer Edge Terminals (CET) of O3b mPOWER, SES's satellite-based communications system.
ALCAN announced in August of last year that the firm had raised 7.5 million euros in Series A funding from a consortium of investors (including SES) to bring their next-generation, low-cost, ultra-thin flat smart antennas to market. ALCAN has been working with SES Networks to develop a new generation of low-power flat smart antennas to be used over the O3b MEO constellation. Significant progress has been made toward a 2D-electronically steerable flat antenna operating at Ka-band.

ALCAN's smart antenna design is based on a new technology for liquid crystal (LC) — enabled phased array antennas, which provides state-of-the-art performance at low power and low cost. ALCAN's flat smart antennas are electronically steerable and can be easily mounted on moving vehicles such as airplanes, ships, trains, trucks, buses, caravans and self-driving cars. They can also be mounted as ground fixed antennas to support the roll-out of mobile backhaul and enterprise networks. The antennas are designed to be compatible with existing GEO, MEO and upcoming LEO satellites. The antennas will also be compatible with future 5G mmWave technology.
Dr. Onur Karabey, CEO at ALCAN, noted that the company is ideally positioned to meet the demands of an increasingly mobile and connected world.
John-Paul Hemingway, EVP of Product, Marketing and Strategy for SES Networks, said that O3b mPOWER is designed to provide cloud-scale connectivity through a 'virtual fiber' network for application-aware services on a global scale. The company believes hat working closely with partners such as Alcan in a robust development ecosystem will enable SES Networks to introduce the latest innovation and greatest cost-efficiencies across multiple market segments at great scale.