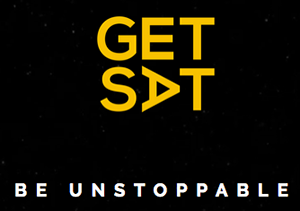 GetSAT has introduced their super low-profile Ultra Blade L-Band antenna, which is compatible with any L-band satellite — this offering is the market's first, complete, all-planes ESA antenna with no moving parts, whose streamlined physical characteristics and technical achievements change the future of mobile broadband SATCOM.
Expanding GetSAT's SATCOM solutions for on-the-move L-band applications, Ultra Blade combines unbeatable size, weight and power consumption (SWaP) within a package of less than 5Lbs (2.4kg).
GetSAT's solution enables miniaturization of L-band terminals, shaving weight off the package while simultaneously adding more SATCOM capabilities. With more than 90 percent antenna efficiency and the unprecedented capability to independently track any L-band satellite, Ultra Blade brings exceptional high throughput solution in any environment: aviation, ground and maritime.
Executive Comment

GetSAT CEO Kfir Benjamin said that Ultra Blade ends the physical, power, and directional limitations of today's heavy and often unwieldy L-band terminals. Listening to the firm's customers, the company developed Ultra Blade's innovative super low-profile antenna in a completely self-contained rugged casing. GetSAT is driving the industry's conception forward by opening a wealth of new opportunities for L-band users whose remote activities require full-time, mission critical operations.