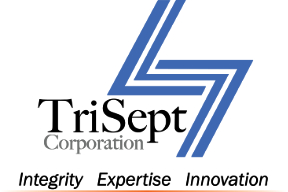 TriSept Corporation has announced that Mark Spangler, the company's senior cyber security advisor, has been selected to serve on the AFCEA International Cyber Committee.
Spangler joined TriSept two years ago to support a broad range of customers, including government agencies and commercial businesses, with a high level of information security insight that comes with 36 years of leadership experience at the CIA and National Reconnaissance Office (NRO). As a new member on the AFCEA Cyber Committee, Spangler will help to drive proactive cyber security programs and interactive discussions aimed at addressing growing threats and concerns around the world.

A collaborative forum for military, government and commercial communities, AFCEA International connects people, ideas and solutions to a broad range of challenges facing agencies and industries across the globe. AFCEA's Cyber Committee is a volunteer group of public and private sector information technology professionals who oversee the organization's outreach initiatives that encourage and promote best practices in cyber security.
Rob Spicer, TriSept's CEO, said that aa the senior cyber security advisor on the TriSept security team, Mark brings daily world class knowledge and insight to ongoing discussions and security programs supporting both the government and commercial customers across the space and intel sectors and beyond. TriSept looks forward to Mark sharing his thought leadership with the broader markets as he participates on this key AFCEA committee at a time when cyber security is increasingly and rightfully a top priority among companies and government agencies everywhere.
Mark Spangler added that having spent the vast majority of his career focused on educating and coordinating against national and global cyber security threats, he is truly honored to serve on AFCEA's Cyber Committee to help thwart growing security risks facing government and business. He looks forward to sharing ideas with colleagues on the committee with the goal of building awareness through articles, panel discussions and day-to-day strategies to put the best possible information security plans in place across government, commercial and academic settings.