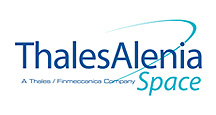 SES (Euronext Paris and Luxembourg Stock Exchange: SESG) and Thales Alenia Space (TAS) have added a powerful Digital Transparent Processor (DTP) onboard the SES-17 satellite which will allow SES to offer the firm's mobility customers efficiency and flexibility in bandwidth management capabilities.
SES-17's next-generation fully digital payload has been jointly optimized by SES and Thales Alenia Space over the past year. The satellite, which was procured in September of 2016, will cover North, Central and South America, the Caribbean and the Atlantic Ocean, and is expected to be delivered in 2020.
Equipped with close to 200 spot beams of mixed sizes, the fully digital SES-17 spacecraft will offer a harmonization of management of services and optimization of service quality and will enable customers to deliver high-speed broadband in a more efficient and cost effective manner. Other added capabilities made possible by the addition of the SpaceFlex™ DTP are:
Improved ability for SES and its customers to implement mesh, broadcast, and multicast network configurations
Improved efficiency in throughput and bandwidth use resulting in greater price competitiveness
New redundancy features that will deliver reliable and robust networks that are essential in today's highly competitive markets
Through the DTP-enhanced satellite, SES-17's anchor customer, Thales InFlyt Experience, will enjoy enhanced flexibility and efficiency to deliver industry-leading speed and capacity to support passengers' growing connectivity demands.
Dominique Giannoni, the CEO at Thales InFlyt Experience, noted that adding the latest generation processor onboard SES-17 dramatically increases FlytLIVE's coverage, capacity, and redundancy, enabling Thales to provide the connected inflight experience that customers and passengers expect, today and well into the future. With FlytLIVE, passengers will enjoy full internet connectivity, including the ability to stream Internet services for video, games, social media and live television, creating an immersive and engaging experience in the air.
thalesgroup.com/en/global/activities/aerospace/thales-inflyt-experience