Thuraya Telecommunications Company and specialized security solutions partner, smp aviation, will be collaborating to showcase their recently launched airborne satellite communication service, Thuraya Aero, at booth N3- 402 during the upcoming DSEI event in London.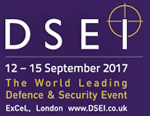 Held from September 12 to 15, the Defence and Security Equipment International (DSEI) exhibition is the most prominent event in its field and brings together industry leaders from five sector-focused zones — Air, Land, Naval, Security & Joint — for the presentation of new and improved equipment and systems. This year's exhibition is set to host more than 34,000 attendees, including Defence Ministers, International Military and Armed Forces personnel as well as top industry players from both public and private sectors.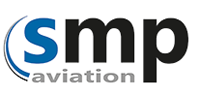 Launched in April 2017, Thuraya Aero enables in-flight connectivity for internet, voice calls, text messaging, audio and video conferencing, and high-speed data applications on board small- to medium sized aircraft. Led by smp aviation and developed in collaboration with the Aero Group — a global consortium of technology and service innovators consisting of Cobham, SCOTTY Group, and SRT Wireless — Thuraya Aero is suitable for fixed- and rotary wing aircraft as well as Beyond Line Of Sight BLOS) missions. With built-in HD video transmission capabilities and IP broadband speeds of up to 444kbps in single channel configuration and up to 700 kbps with a dual channel system, Thuraya Aero delivers advanced real-time solutions for ISR, border surveillance and patrolling, military operations, SAR, telemedicine, and relief missions.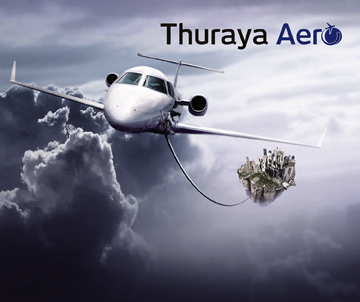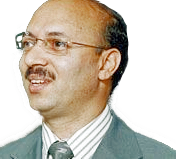 Acting Chief Commercial Officer of Thuraya, Rashid Baba, stated that with Thuraya Aero, the company has entered the aeronautical sector and has pushed forward satellite-based solutions in defense and security systems. Together with smp aviation and other service partners, the firm has designed an aviation communication platform that is resilient, flexible and operationally efficient that will deliver superior connectivity for military and security requirements across sky, land and sea.
Manfred Scheiring, CEO at smp aviation, added that his company's goal was to offer an exciting and attractive alternative to anything currently available on the market. Thuraya Aero is designed to support mission critical applications for BLOS operations. Customers are provided with an affordable and robust network and significantly operational cost savings. The satellite communication system is — compared to similar solutions — significantly reduced in size and weight, with higher performance, more concentrated spot beams and lower power consumption.