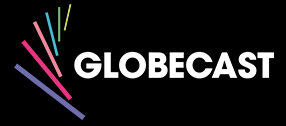 [SatNews]
Globecast
, who will be presenting their technologies during the upcoming NAB Show 2015, brings together bespoke management and monetization solutions and an extensive connectivity mix, ensuring that broadcasters and media companies can maximize the value of their content.

New at NAB 2015
New U.S. Media Factory: At NAB 2015, Globecast is introducing a range of U.S. market developments to the company's media management capabilities. These follow on from the recent completion of a brand new Media Factory facility at Culver City, California, as well as a new Media Hub in Miami. This significant investment strengthens the company's presence, providing leading-edge media management and playout services using best-in-class technologies. The new facilities in Los Angeles and Miami, along with the already established Media Factories in Singapore, London as well as the Media Centre in Paris, form a global, interconnected network that can deliver media services in all locations.

Media Factory Global Solution
Globecast's Media Factory leverages the company's proven expertise in handling linear and on-demand services through playout and over-the-top (OTT) solutions. It delivers on the promise to take content from anywhere in the world, process it in any way required, and then deliver it anywhere to any device. The Media Factory approach provides dedicated operations management in close cooperation with clients and goes beyond traditional media management and logistics services. Globecast can handle everything from content preparation, formatting, quality control, to creative services and compliance review and editing, cost-effectively. This allows customers to benefit from a coherent workflow that speeds time-to-market with content that is ready to use.

Localization + Monetization Of Content
In an ever more competitive media landscape, Globecast understands the business imperatives and the complexity of efficient content monetization on every screen. The company has multiple solutions to help broadcasters achieve this objective: from handling local channel branding through advertising management, compliance work, rights management services, to advanced content selling tools and analytics for all online video services.
Additional information is available at the Globecast infosite: http://www.globecast.com/web/