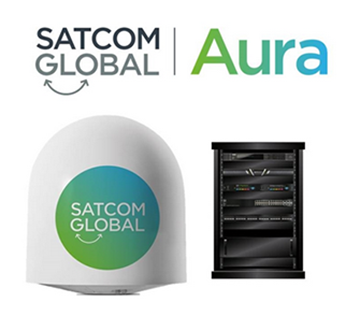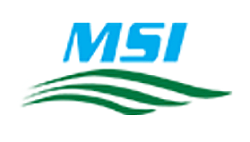 Singapore-based MSI Ship Management Pte Ltd., has selected Satcom Global's Aura VSAT service to provide high quality communications to a fleet of new-build cargo vessels, which came under their management in 2017.

The client-focused company, which manages various types of wet and dry ships for customers all over the world, were looking for a new reliable and cost-efficient solution for business and crew communications for the fleet, to meet the high service standards demanded by their customers. Satcom Global is meeting MSI's fundamental requirement for system reliability with its high-performance Ku-band VSAT service, Aura, which boasts 99.5 percent network uptime and assured levels of bandwidth, guaranteed by a Committed Information Rate (CIR); standard across all Aura service plans.

The Aura VSAT service is proactively supported by a range of monitoring and diagnostic tools, including automatic alerting from the integral IPSignature 4 smart box, which triggers priority investigation by Satcom Global's 24/7 technical support team, should a problem occur. In many cases, a resolution for an issue can be well underway before a vessel notices and reports it.
Satcom Global engineers completed the installations on MSI vessels in Singapore between December 2017 and March 2018. As well as installing market-leading Intellian v100 antenna's to deliver the Ku-band service, they updated the vessels' WiFI networks, to enhance crew access to communications at sea. IPSignature 4's crew network features enable them to access internet from the comfort of their own quarters.

Committed to providing the best skilled workers to their customers, MSI manages a pool of more than 2,500 seafarers. They recruit with stringent quality procedures in place and operate a wide range of training services to encourage retention and ensure the ongoing development of the workforce. MSI's technical management services include the close monitoring of ships' condition and performance, ensuring they meet the requirements of international conventions and classification societies. Regular visits and audits ensure the correct implementation and adherence to quality procedures and practices onboard, as well as the control of operating expenses within budget without compromising on safety, quality and performance standards.