A small-cell-over-satellite solution for delivery of 3G and 4G coverage to underserved or unserved areas of the world has just been released by Gilat Satellite Networks (NASDAQ:GILT) (TASE:GILT).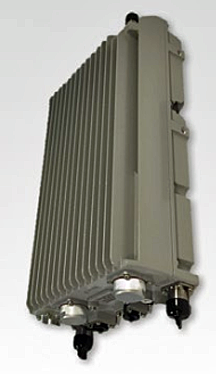 Gilat's CellEdge SDR is designed for the growing need of delivering high quality broadband and voice services to remote and rural regions. Gilat's small cell solution is tightly integrated with the satellite backhaul, thereby optimizing bandwidth capacity and reducing bandwidth cost. This Software Defined Radio (SDR) platform supports 3G and 4G services simultaneously and enables seamless migration from 3G to 4G, when required. CellEdge SDR is a flexible, low power, cost-efficient outdoor small-cell-over-satellite solution, and is equipped with a solar power option. CellEdge SDR is complemented by Gilat's end-to-end turnkey services including installation, integration and managed services.
CellEdge SDR is currently available worldwide for 3G and 4G services with several installations underway including the recently announced project with the Australian telecommunication leader, Optus.
According to Hagay Katz, Head of the VSAT Line of Business at Gilat, the CellEdge SDR is a carrier-grade, cost-effective solution designed for delivering the same level of user experience as terrestrial networks. With CellEdge SDR, mobile network operators can now extend coverage and provide profitable services anywhere.
Gilat will be presenting at AfricaCom 2016 from November 15 to 17 at the Cape Town Convention Center in South Africa, at Booth # D1.