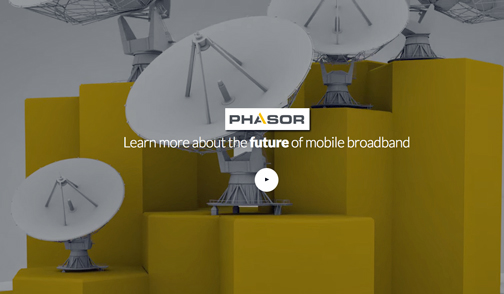 SMM Hamburg will open its doors from September 6th through 9th for the global maritime community and this market segment's leading players.
The maritime industry as a whole is going through a difficult time, with each part of the ecosystem dealing with a range of challenges, not the least of which include increased cost pressure—this places the onus on companies to save money wherever possible. Developments in Smart Shipping and Big Data are driving a technological revolution at sea enabling a vast array of cost savings and efficiency improving applications— satellite connectivity is set to play a huge part in this. Ship owners and managers now have the unprecedented opportunity to lower costs and improve efficiency on their vessels through the use of broadband satellite communications.
Phasor's very low profile, flat-panel, phased array antenna enables high-bandwidth service in a more reliable, robust, and failure-tolerant way. The antenna is solid-state, with no moving parts so signals are tracked electronically. The antenna is conformal and can be integrated into any vessel superstructure, with a modular design that allows the antenna to be scaled up or down, as required, enabling all connectivity demands to be met.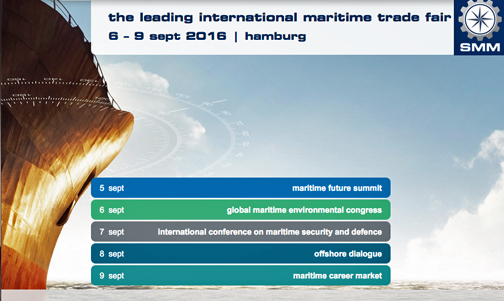 A key element of this new technology is the replacement of conventional, failure prone maritime mechanical antennas with Electronically Steerable Antennas—a technology pioneered by Phasor. During an SMM Spotlight Event; Maritime VSAT: Buy Now or Wait for Tomorrow?, Phasor CEO David Helfgott will present an overview of his company's game-changing technology.
Mr. Helfgott commented, "We look forward to presenting at SMM Hamburg and we thank the organisers for giving us the opportunity to speak directly to the maritime industry about our technology. The maritime sector needs flexible, reliable, highly efficient and economic solutions and Phasor is looking forward to providing these through our ground breaking electronically-steered antenna solution."

Further information can be obtained at www.phasorsolutions.com
The SMM Spotlight event will occur on September 7th. To register, please access this direct link...