ENENSYS has completed their acquisition of TeamCast, a market leader in modulation technology for satellite, terrestrial and wireless markets.
The combined group will provide an extensive product and software range across video delivery infrastructure, especially in ATSC3.0, DVB-T2 and DVB-S2/S2X. The acquisition was expected to close before the end of the 2nd quarter of 2017, but proceeded faster than anticipated. To maintain customer focus, ENENSYS confirmed that TeamCast will continue to operate as a standalone company. TeamCast co-founders Jean-Luc PAVY and Gérard FARIA will keep strategic management positions within TeamCast.
Jean-Luc PAVY, co-founder of TeamCast, indicated that all discussions were very positive and the teams have a lot in common. The geographical proximity has facilitated the acquisition as both companies are based in Rennes, France. TeamCast has many prestigious customers and partners. Some of them were a bit concerned by the changes that this acquisition may bring, but once they've understood the firm's willingness to ensure continuity and to leverage on TeamCast strengths, they were all very positive.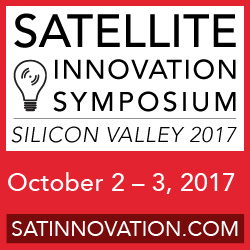 Terms of the deal will not be disclosed.